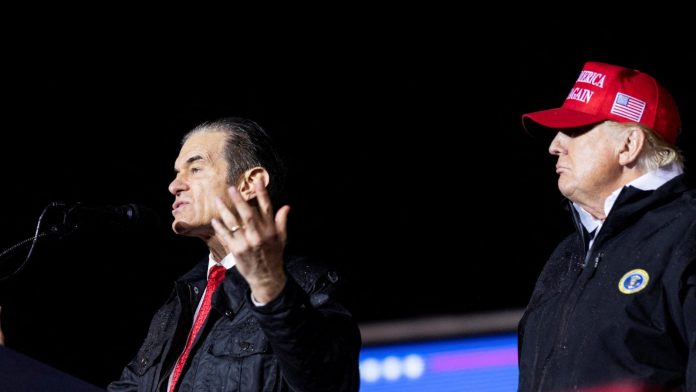 On Friday night, Republican candidate for Pennsylvania U.S. Senate Dave McCormick conceded to Dr. Oz. McCormick said that the ongoing statewide recount of the Pennsylvania primary would not give him the votes he needed to win.
The former hedge fund CEO McCormick officially ended his campaign. And the celebrity heart surgeon Dr. Mehmet Oz, 61, will be the Republican facing Democrat John Fetterman for Pennsylvania's U.S. Senate seat.
"It's now clear to me with the recount largely complete that we have a nominee," McCormick announced to his supporters at a Pittsburgh hotel. "And today I called Mehmet Oz to congratulate him on his victory."
Dr. Oz wins contentious Pennsylvania primary 
The primary has largely been seen as a fight between traditional Republicans for McCormick and the Trump populists for Oz.
Dr. Oz claimed the title of "America First" when he was endorsed by his old friend Donald Trump. 
It has been a bitter campaign. Millions of dollars were spent by both candidates on attack ads in the battleground state.