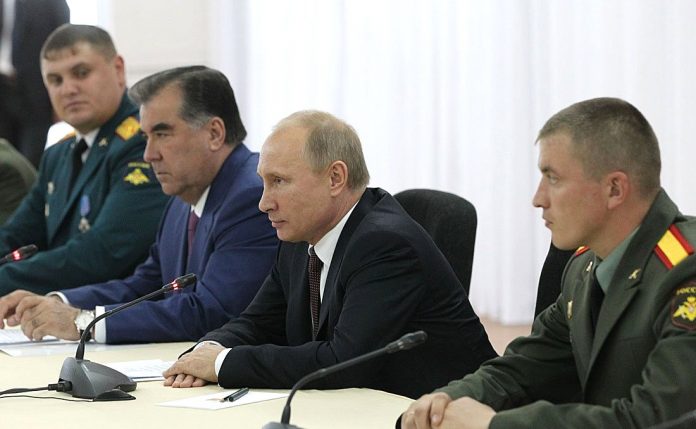 President Vladimir Putin fired 5 top Russian generals earlier this week. The terminations come in the wake of major losses among its highest-ranking officers and generals since the invasion of Ukraine.
The latest generals that Putin is replacing or retiring were confirmed by the Ministry of Internal Affairs of Russia.
Major General Vasily Kukushkin, Head of the Ministry of Internal Affairs Department in the Vladimir Region,

Major General Alexander Laas, Deputy Head of the Main Department of the Ministry of Internal Affairs for the Altai Territory,

Major General Andrey Lipilin, Head of the Ministry of Internal Affairs Department for the Yaroslavl Region,

Major General Alexander Udovenko, Head of the Operations Department of the Ministry of Internal Affairs, and

Major General Yuri Instrankin, Deputy Head of the Department for Logistics and Medical Support of the Ministry of Internal Affairs.
Police Colonel Emil Musin was dismissed from his post as First Deputy Head of the Forensic Expert Center of the Ministry of Internal Affairs.
Lieutenant-General Valery Balan was fired from the post of Deputy Director of the Federal Penitentiary Service (FSIN). He had been on the job since 2019.
Firing Russian generals started in March
This is a continuation of a Putin-directed purge of the top brass that began in March. The Moscow crackdown also includes Federal Security Service (FSB) intelligence personnel and other intelligence agency managers who have been detained or disappeared.
On March 9th, Oleksiy Danilov, Ukrainian Secretary of National Security and Defense reported that eight Russian generals had been replaced due to the lack of progress in Ukraine. At the same time, 5th Service Head Sergey Beseda and his deputy Anatoly Bolyukh were placed under house arrest.
From the onset of the invasion, hundreds of Russian soldiers have deserted their posts since the invasion.
 Top officer losses unprecedented
The losses in military equipment and soldiers killed continue to rise. And Putin would like to turn the "special military operation" in Ukraine around.
Pravda, also reported that Russian media organization RBC explained that a standard employee reshuffle procedure was taking place. And that top officials were losing their jobs.
"In modern history, there is no situation comparable in terms of the deaths of generals. … Here, on the Russian side, in two months, we've seen at least a dozen, if not more, Russian generals killed," former supreme allied commander of NATO, Retired Adm. James Stavridis, said in an interview early last month. 
The U.K. defense ministry said that Russia had also suffered serious losses of "mid and junior ranking officers" amid the ongoing conflict. 
"Brigade and battalion commanders likely deploy forwards into harm's way because they are held to an uncompromising level of responsibility for their units' performance. Similarly, junior officers have had to lead to the lowest level tactical actions, as the army lacks the cadre of highly trained and empowered non-commissioned officers (NCOs) who fulfill that role in Western forces," according to May's intelligence update from the U.K.