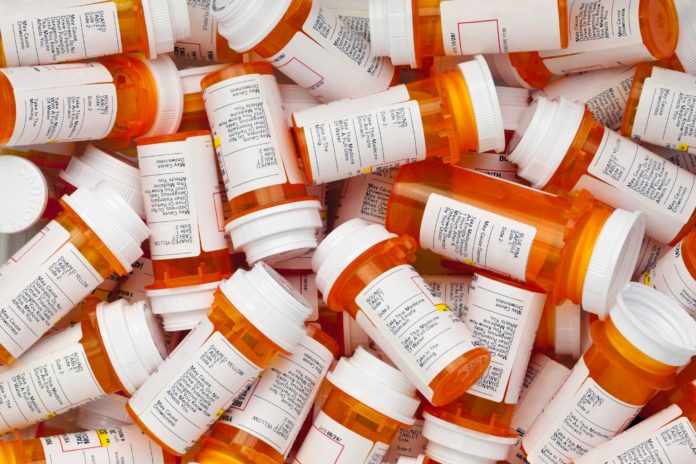 On Monday, Pennsylvania Gov. Tom Wolf announced that his administration had released opioid prescribing guidelines for workers' compensation. According to Wolf, the guidelines will help health providers determine whether opioids are appropriate treatment for an injured worker.
Pennsylvania is one of the states with the highest number of injured workers who are long-term opioid users. It is also among the states with the highest rate of drug overdose deaths.
In a statement, Wolf noted that more than 17,000 workers' compensation applications were submitted in Pennsylvania. According to him, the state ranks third highest in the country when it comes to number of long-term opioid users.
On the other hand, Pennsylvania Secretary of Health Dr. Rachel Levine said the opioid prescribing guidelines will "supplement, not replace clinical judgment."
"These prescribing guidelines add to the 10 others we have developed for health care practitioners like dentists, OB/GYN and emergency room physicians," Levine said. "We are constantly reviewing and updating these guidelines as medical research and evidence move the science forward."
The Wolf administration developed the opioid prescribing guidelines to:
"promote delivery of safe, quality health care to injured workers;
ensure patient pain relief and functional improvement;
be used in conjunction with other treatment guidelines, not in lieu of other recommended treatment;
prevent and reduce the number of complications caused by prescription medication, including addiction; and
recommend opioid prescribing practices that promote functional restoration."
Wolf Administration Aims to Eliminate Opioid Epidemic
In January, Wolf declared a statewide emergency to fight the crisis of heroin and opioid addiction. Since then, his administration has implemented numerous initiatives to address the problem including:
expanding the drug take-back program;
making naxolone available to all Pensylvanians;
starting a help hotline for individuals seeking treatment; and
ending policies that delay access to treatment for opioid addiction
In June, Wolf extended his opioid disaster declaration without interruption. He also signed a legislation allowing hospice staff to dispose of unused prescription drugs after a patient's death.