Pennsylvania Governor Tom Wolf announced his proposal to amend the state's existing overtime rules to help the middle class.
According to the governor, his initiative will ensure that workers will receive fair wages for their hard work. He estimated that almost half million Pennsylvanians will see their salaries increase after updating the overtime rules.
Gov. Wolf said, "Pennsylvania's overtime rules haven't changed in more than 40 years and workers are paying the price." The governor added his action will ensure that Pennsylvanians working more than 40 hours a week will receive overtime pay.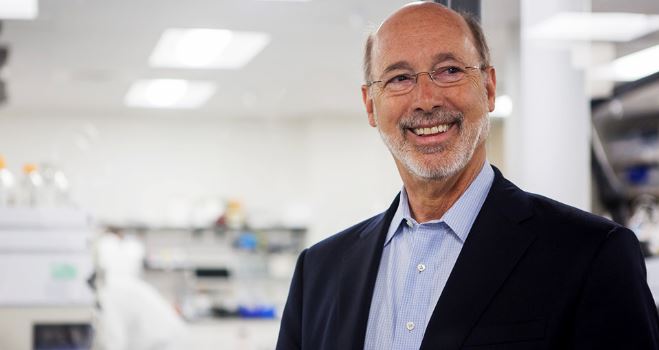 "It's simple, if you work overtime, then you should get paid fairly for it. This important step will put more money into the pockets of hardworking people and will help expand the middle class in Pennsylvania," said Gov. Wolf.
Pennsylvania will phase in new overtime rules over four years
In 1977, Pennsylvania established its overtime rules. Since then, the law hasn't been ratified to keep up with the inflation. Workers are not getting the overtime pay they deserve because of an exemption. Under the rules, workers earning up to $24,000 a year can work more than 40, 50, and 60 hours or more. However, they are not guaranteed to receive overtime at time-and-a-half.
Acting Labor & Industry Secretary Jerry Oleksiak, said, "Four decades is far too long for Pennsylvania's overtime regulations to remain stagnant.  Updating the overtime rules to keep pace with our 21st century economy is the right thing to do… It will also generate competitive salaries and reduce turnover, helping to create and keep 'Jobs that Pay' here in Pennsylvania."
The state's Labor Department is finalizing the proposal to modernize the rules and clarify requirements. It will gradually implement the new rules to increase the salary threshold over the next four years. The new rules will require employers to pay overtime to most salaried workers.
Starting in 2020, the salary threshold to be eligible to receive overtime will increase to $31,720 annually. In 2021, it will be $39,832 then $47,892 the following year. Starting in 2022, the salary threshold will update automatically every three years to make sure workers are not left behind.
A common sense proposal
The Pennsylvania governor received praises for his plan to modernize the state's outdated overtime rules.
Denise Kennedy, secretary at Garretford Elementary School, commented, "What the governor is proposing is common sense. Paying workers fairly on the lower end of the pay scale will put more money in our pockets so we can spend it at local businesses."
In a statement, United Food and Commercial Workers (UFCW) Locals 1776 and 23 expressed gratitude to Gov. Wolf.
Tony Helfer, president of Local 23, commented, "Hardworking Pennsylvanians are hurt by the current overtime rule, whose current wage limits have not kept pace with inflation. It is time to bring these rates up to date so that Pennsylvania can remain an attractive place to work and live."
On the other hand, Wendell W. Young IV, president of Local 1776, said, "This is an important step to take in strengthening the middle class in Pennsylvania. Too many Pennsylvanians work more than 40 hours a week with nothing extra to show for their efforts – and it's time that they receive compensation for their hours of work and dedication."