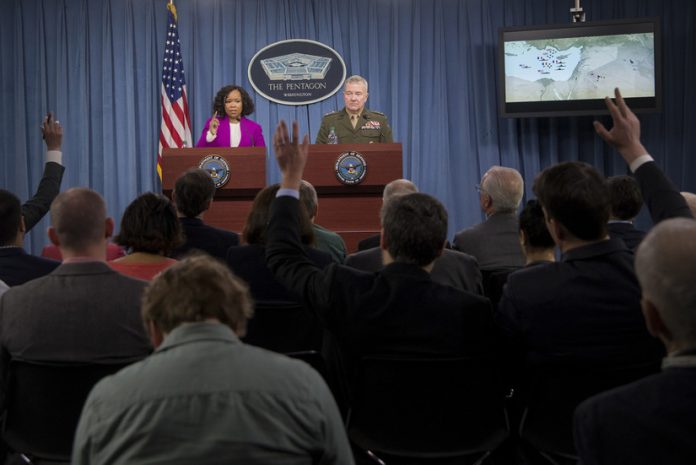 Pentagon officials said the air strikes on Syria by the British, French, and U.S. military were successful and there were no allied casualties.
Yesterday, President Donald Trump ordered the U.S. military, in coordination with its allies, to destroy Syria's chemical weapons infrastructure. The allied forces conducted the air strikes on Friday night.
The air strikes were in response to the Syrian regime's chemical weapons attack on Douma, Syria that killed at least 45 people. The British, French, and U.S. governments sent a strong message to Syrian Pres. Bashir Assad to stop using chemical weapons against his people.
On Saturday, Chief Pentagon spokesperson Dana White said the Syrian regime's chemical weapons attack on innocent civilians "demanded a response."
According to White, the allies planned and orchestrated the air strikes carefully and methodically to lessen chances of civilian casualties. "We successfully hit every target," she said.
In addition, White said, "The strikes went to the very heart of the enterprise, to research to the development, to storage. So we are very confident that we have significantly crippled Assad's ability to produce these weapons."
Air strikes were "precise, overwhelming, and effective"
On the other hand, Marine Corps Lt. Gen. Kenneth McKenzie said the air strikes hit three military chemical weapons facilities. "The three facilities are – or more appropriately, were – the fundamental components of the regime's chemical weapons warfare infrastructure," he said.