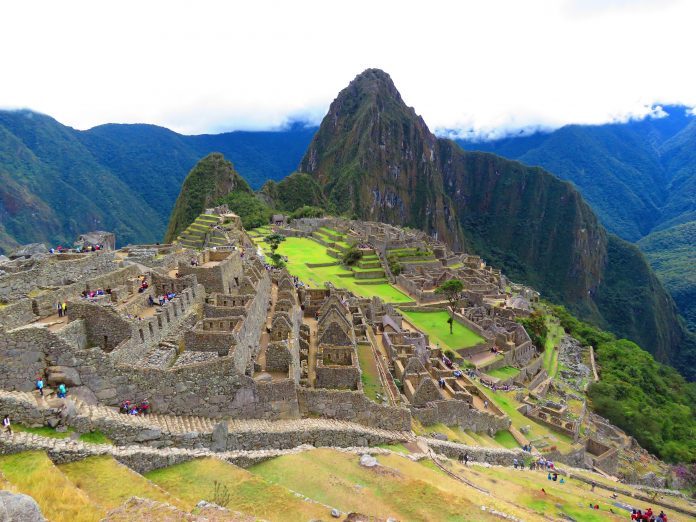 Summit of The Americas and Corruption
Peru is host to the Summit of the Americas this year, an event hosted by a different country in the Americas (Latin America or the Caribbean) for each meeting.  The forum provides a venue to discuss shared problems and solutions unique to the region. Topics include socio-economic challenges, domestic and foreign policy issues, human rights and combating corruption.
Interestingly enough, the focal point of this year's event is anti-corruption. As a precursor to the summit, top leadership from this year's host nation, Peru, made global headlines. Unfortunately for Peru, it was neither to receive an accolade for economic development, nor was it for promoting human rights. On the contrary, the headline involved the forced resignation of the Peruvian President himself, Pedro Pablo Kuczynski. The resignation came amid a high visibility international corruption scandal involving Odebrecht, the behemoth Brazilian construction firm.
"Corruption is arguably Latin America's worst plague – and the affair that forced Kuczynski to resign is an affliction of Biblical proportion. It involves the giant Brazilian construction firm Odebrecht, which has admitted paying almost a billion dollars in bribes to officials in a dozen countries, including Peru."
Gustavo Salazar's $1.5 Million Sunny Isles Condo 
For Peru, this is not an isolated incident, as three other former Peruvian heads of state are subjects of the investigation, along with ostentatious Peruvian businessman and millionaire, Gustavo Salazar. As stated in the accusation, Salazar initiated and "washed" Odebrecht's multi-million-dollar bribe. Specifically, a Peruvian governor received the bribe in exchange for an infrastructure project. The roadwork project has created public outrage, namely because it is over budget by approximately $100 million. Meanwhile, Salazar has acquired a $1.5 million condo "anonymously" in Sunny Isles Beach, in Miami, Florida, USA.
Unsurprisingly, the financial structure for the purchase of the condominium was created through a "shell company." The corporate structure was utilized to facilitate anonymity.  In the instance of Salazar, the corporate structure names his wife and daughter as the owners of the condominium.
"These structures are very commonly set up to hide the assets using family members," says Annette Escobar, a Miami attorney at the Sequor Law firm specializing in international financial fraud.
READ MORE: https://usaherald.com/financial-transparency-conundrum-whos-paying-compliance-bill/
Furthermore, the transparency issue and lack thereof, infuriates corruption experts like Jose Miguel Cruz.
"Miami and South Florida are seen as this paradise for those [allegedly] corrupt officials and executives," says Cruz, who is director of research at Florida International University's Latin American and Caribbean Center (LACC).
Corrupt Latin American Officials Enjoy Due Process in USA
Arguably more riveting than an "indie" (independent) film about a mob case with a mob family jury, the plot thickens. Meanwhile, Salazar (also a U.S. resident) is living in splendor and avoiding a Peruvian extradition order back to Peru.
As for Odebrecht reports indicate that the evidence, a laptop computer, is at the bottom of Biscayne Bay. As has been noted, an unnerved Odebrecht executive tossed the computer into the bay.