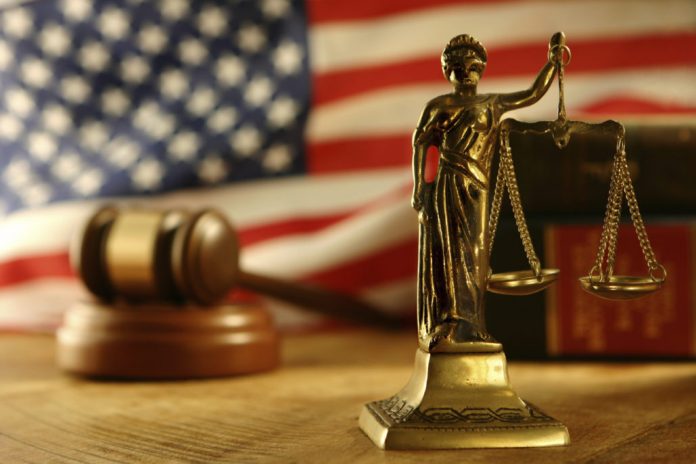 A federal grand jury indicted a Philadelphia labor union leader, a city councilman, and six others with multiple counts of criminal charges including embezzlement, wire fraud, and public corruption.
On Thursday, the U.S. Attorney's Office for the Eastern District of Pennsylvania announced the indictment against John Dougherty, the business manager of the International Brotherhood of Electrical Workers (Local 98) and Philadelphia Councilman Robert Henon.
The six other individuals charged in the indictment include Local 98 employees named Brian Burrows, Michael Neill and Marita Crawford, Niko Rodriguez, Brian Fiocca, and a local business owner identified as Anthony Massa.
According to federal prosecutors, Dougherty, Burrows, Neill, Crawford, Rodriguez, Fiocca, and Massa allegedly used Local 98 assets and funds for personal gains. The defendants allegedly embezzled over $600,000 from the labor union's funds between April 2010 and August 2016. They tried to conceal their illegal activities by falsely reporting it as legitimate, business-related expenses.
In addition, Dougherty and Henon allegedly committed multiple public corruptions. The labor union leader bribed the city councilman to serve his interests.
Dougherty and his co-defendants are facing a total of 116 counts of federal crimes.
 "Corruption must not go unchecked"
In a statement, First Assistant U.S. Attorney Williams, said, "Union leaders and public officials have similar duties in our society. Whether it is a fiduciary duty to the union's membership to spend union funds on union business, or a public official's duty to provide honest services to his constituents, leaders in these kinds of roles must act in the best interests of others. They cannot use their public positions and influence to enrich themselves. If they do, it is a violation of their duties and of federal law."
On the other hand, Michael T. Harpster, Special Agent in Charge of the FBI's Philadelphia Division, commented that union leaders are violating their obligations to members when they misuse the organization's money for personal gains. "Such corruption must not go unchecked," he said.
Dougherty and Henon are looking forward to clear their names in court
Meanwhile, Henry E. Hockeimer Jr., one of the lawyers representing Dougherty, rejected the allegations against his client.
According to him, "To allege that John in any way attempted to defraud the union he cares about so deeply is preposterous. He looks forward to his day in court and the opportunity to clear his name."
In a post on Facebook, Henon wrote, "I want to make clear: I have done nothing wrong. I have spent 28 years proudly working for Local 98. In 2011, I ran for City Council to give a voice to honest union men and women, working Philadelphians and those in need of a strong voice to represent them in this great city."
In addition, he said, "I have always reported every penny of my union income to the City, and the State. I have never committed fraud in my life. I have always served my constituents with honesty, integrity and have always put my constituents and the people of Philadelphia first."
Furthermore,  the Philadelphia councilman promised to continue to serve his constituents and clear his name.