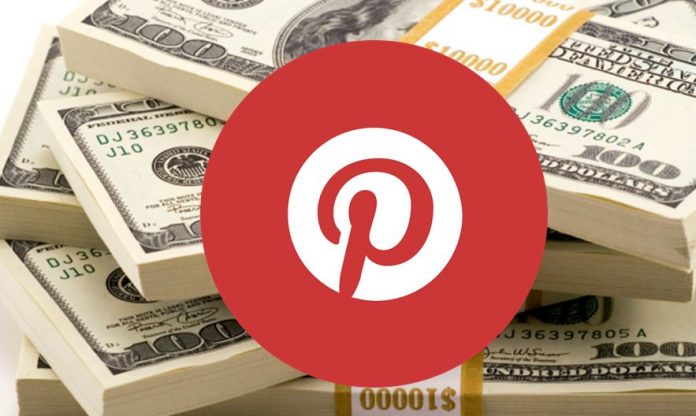 Pinterest (NYSE: PINS) shares have been climbing since its initial public offering (IPO) on April 18. It is a sign that investors are highly optimistic about is future growth and profitability.
On Monday, PINS shares went up more than 14 percent to $34.26 each, bringing the digital scrapbooking company's market cap to $18.14 billion, according to data from Google Finance.
Pinterest started offering its shares for $19 a piece during its market debut. Its stock price already surged more than $15 or 80 percent over the past seven trading days since its IPO.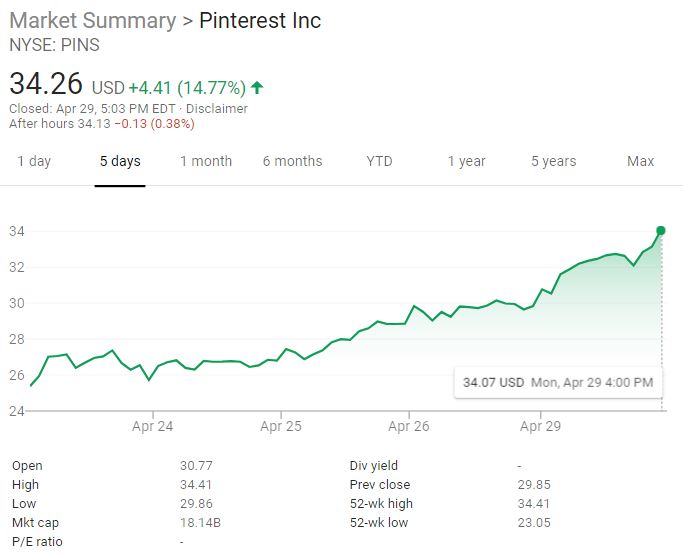 Its current stock price already surpassed the 12-month price target of $23 per PINS share by James Cordwell, an analyst at Atlantic Equities. Cordwell is bullish on Pinterest. He believes that it is capable of achieving a double-digit growth in the second quarter.
Pinterest is "driving value for both pinners and advertisers"
Another analyst, Tom Forte of D.A. Davidson also gave a positive about the digtial scrapbooking company last week. According to him, Pinterest is offering an "impressive visual-based discovery platform" for consumers and a "large and growing global base of consumers with purchase intent" to advertisers. He called it a "powerful combination" that could increase its profit and revenue over the long term.