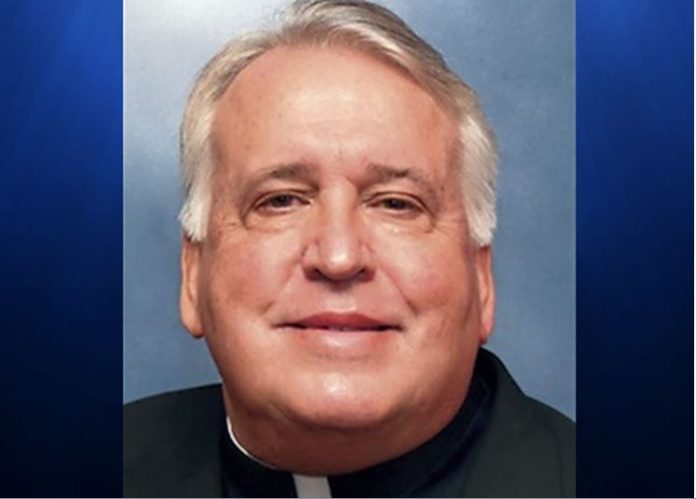 The Catholic Diocese of Pittsburgh placed one of its priests under administrative due to child sexual abuse allegation.
Bishop David Zubik made the decision on Saturday against Rev. Joseph Feltz, who allegedly sexually abused a minor in the mid-1980s. Feltz denied the allegation, which was included in the lawsuit against the diocese.
Zubik sent a letter regarding the matter to all parishes where Feltz has served. He explained that the Diocese will follow its policies and of the U.S. Conference of Catholic Bishops' Charter for the Protection of Children and Young People.
Feltz recently served as a pastor of Saint Christopher Parish in Prospect, Butler County. He retired from the parish in October, but remained in active ministry. 
According to the Diocese, "Priests on administrative leave may not engage in public ministry, dress as priests or otherwise present themselves as priests in good standing. If the allegation is deemed unsubstantiated following an investigation, his faculties for ministry will be restored."
Zubik explained that the decision to remove a priest from ministry during an investigation "does not imply guilt." The objective is to "safeguard the course of justice while preserving the rights of everyone involved."
"If a determination is made that [he] did what he is accused of, those restrictions will become permanent. If it is determined that the allegation is unfounded, all that is possible will be done to restore [his] reputation and return him to ministry," said Zubik.
New lawsuits filed against four priests 
Feltz is one of the four priests accused of child sexual abuse in a dozen new lawsuits filed on behalf of victims.
The lawyer representing the victims told CBS Pittsburgh, "I think [the fact] that we have four new priests that were not named [in the grand jury report] there shows you that this was a broader and wider system of abuse. When I talk to people like [the victim], there's no doubt in my mind that what they tell me is true about the particular priest."
The grand jury report identified 301 predator priests who sexually abused over 1,000 children during their ministry.