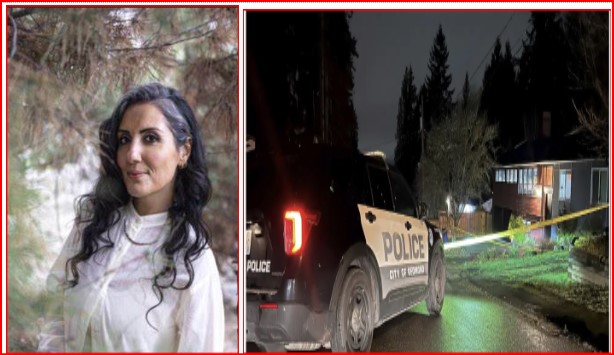 Early Friday, a podcast host and her husband were tragically murdered in their home in Washington state. The couple was killed by a man who had been stalking podcaster Dr. Zohreh Sadeghi, 33, for several months. 
The perpetrator, Ramin Khodakaramrezaei, 38, broke into the couple's Redmond home at 1:45 a.m. through an open window. He fatally shot podcaster Zohreh and her husband, Mohammed Naseri, 35, before turning the gun on himself. 
Sadeghi's mother, who was in the house at the time, managed to escape and called 911 from a neighbor's home.
Redmond Police Chief Darrell Lowe said all three people inside the home were pronounced dead at the scene.
According to Redmond Police, Khodakaramrezaei was a Texas-based trucker. And he got in contact with Sadeghi after listening to her podcast.
 Sadeghi was a popular and successful podcaster. She has a huge fan base with whom she shares and promotes Ayurveda, and holistic Indian herbs and medicine.
Podcaster sought protection order on stalker
He initially sent messages and emails about the podcast. And later began contacting her regularly.