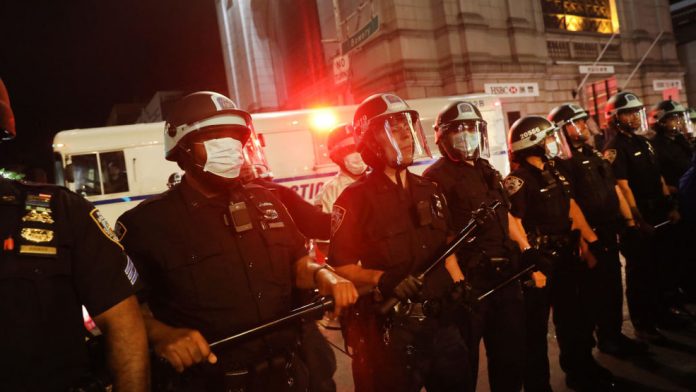 According to AP reports, over 100 Police agencies are withdrawing from agreements to provide security for the Democratic National Convention (DNC) scheduled for August 17 to 20 in Milwaukee, Wisconsin. 
The police agencies are concerned about a July 21 directive from the Milwaukee Fire and Police Commission citizen oversight group. The commission is believed to be one of the most powerful civilian oversight boards in the country. 
The directive does not allow Milwaukee to use tear gas or pepper spray and questions their use in the recent protests and riots. It also threatens that failing to comply with those directives could lead to discipline against Milwaukee Police Chief Alfonso Morales, even his termination.
Convention host cities typically recruit help for the massive event from other law enforcement agencies in their state. The upcoming convention in Milwaukee had reached out to police agencies to secure DNC security services.
Police back out of DNC security
Fond du Lac Police Chief William Lamb, chairman of the Wisconsin Police Executive Group, an organization of police chiefs from cities with populations greater than 20,000, announced that he anticipated more police would pull out of the DNC security.