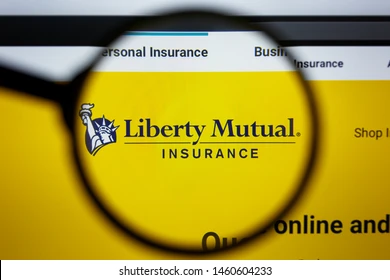 (USA Herald) – In an ongoing battle against insurance giant Liberty Mutual, policyholders are demanding fair treatment and proper compensation for their auto insurance premiums during the COVID-19 pandemic.
The class-action lawsuit, led by Sarah Blain, accuses Liberty Mutual Fire Insurance Co. of acting in bad faith and violating California state law by collecting and retaining excessive premiums during the pandemic. Blain and her fellow plaintiffs argue that the significant reduction in driving and accidents during this period should have resulted in lower premiums for policyholders. Instead, Liberty Mutual allegedly took advantage of the situation to boost their profits.
Liberty Mutual's initial response to the pandemic was to offer a refund program, which provided a 15% refund for policyholders in April and May 2020, followed by a 5% refund for the 12-month period between June 2020 and May 2021. However, Blain and her fellow plaintiffs contend that these refunds were insufficient. According to a report by the Center for Economic Justice and the Consumer Federation of America, a 30% refund would be required to fairly compensate policyholders for the reduced risk during the pandemic.
The class-action lawsuit includes all California residents who purchased personal auto insurance from Liberty Mutual between March 1, 2020, and the present. Blain, a San Diego resident herself, filed the lawsuit in July after realizing the unfairness of Liberty Mutual's refund program.
The plaintiffs also argue that Liberty Mutual had the contractual discretion to make voluntary downward premium adjustments based on changed circumstances but chose not to exercise this option. Blain believes that the insurer should have acted in good faith and made appropriate adjustments to the premiums, but instead, they failed to do so.
The lawsuit alleges that Liberty Mutual breached the insurance contract and acted in bad faith, as policyholders had a reasonable expectation that their premiums would be limited to a fair rate of return and would be adjusted if they became excessive. In addition to the breach of contract claim, Blain and her fellow plaintiffs argue that Liberty Mutual engaged in unfair business acts and practices in violation of the California Unfair Competition Law.
Legal news contributor for USA Herald, Samuel Lopez poignantly states, "It's disheartening to see an insurance company prioritizing profits over the well-being of their policyholders during a global crisis. This case serves as a call to action for consumers to stand up for their rights and demand fairness in the insurance industry."
The outcome of this case could have a significant impact on the insurance industry and set a precedent for future cases involving policyholder rights and insurer bad faith conduct. Policyholders across the country will be watching closely as the legal battle unfolds.