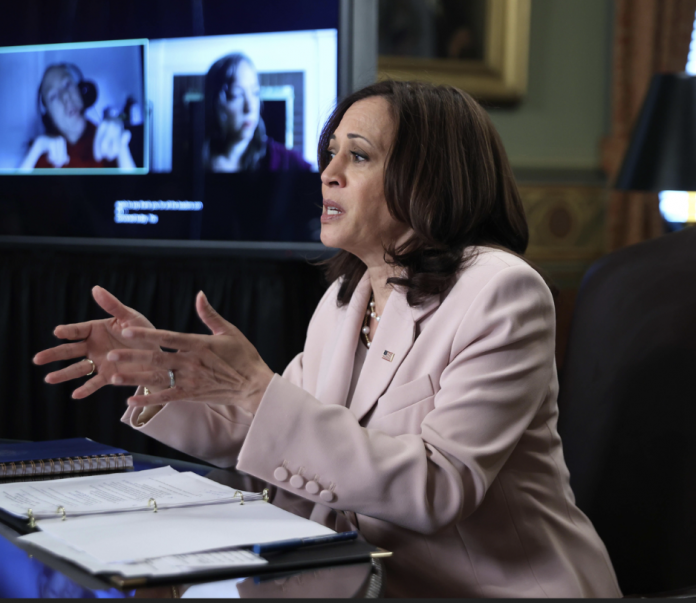 Part of American political culture entails always looking and thinking ahead to future elections. That's why there's so much conversation about the 2022 midterms and the 2024 presidential election even now.
President Biden announced months ago his plans to seek another White House term in 2024; however, there is a real possibility that Biden won't be up for the job of campaigning. He'll be fairly into his 80s by the time the next presidential election season comes. Should Biden decline to seek another term, it's widely expected that Harris would run for the presidency.
Since the start of Harris' vice presidential tenure, she's already taken flak. There are reports of the vice president allegedly subjecting her staff to hostile, unfriendly working environments; furthermore, Harris came under fire for weeks over her refusal to visit the U.S.-Mexico border, despite Biden selecting her as the point person on the matter.
Now, a new poll confirms that over six in ten Americans view Harris as ill-equipped to lead America as president.
What Americans really think about the possibility of 'President Harris'
The idea of Harris as president is not a comforting notion to most Americans.
According to Trafalgar Poll, 58.6% of the country stated that Harris' current job as president leaves them "not at all" confident in her readiness to be president. Another 5% stated that the vice president's job performance thus far leaves them "not very confident" that she could appropriately handle the presidency.
Additional information from the poll shows that only 22.2% of the country has significant confidence in Harris' readiness for the Oval Office. Less than five in ten Democrats and over eight in ten Republicans lack confidence in Harris regarding a possible presidential tenure.
The latest news on the vice president
Interestingly enough, Vice President Harris has yet again found herself at the center of controversy.
Recently, Harris conducted a meeting with the group of Texas Democrat lawmakers who left the state to delay GOP elections legislation. Despite the failure of this attempt, at least five of the Texas Democrats tested positive for COVID.
A spokesperson for the vice president later announced that she would decline to quarantine. This comes as Harris and other members of her political party continue to speak about the importance of following science as it pertains to COVID.
According to the White House, Harris recently tested negative for coronavirus.