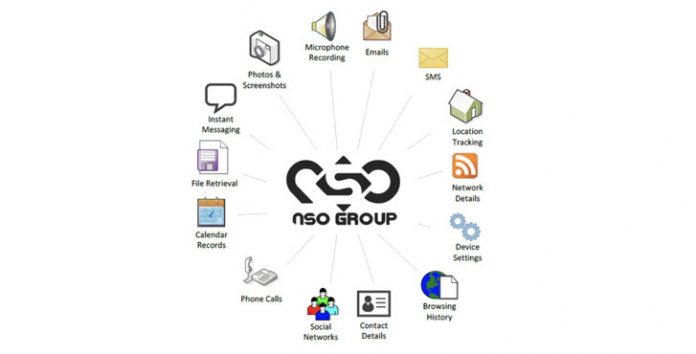 On Sunday, the Pegasus Project released a report. It claims that there has been ongoing surveillance of journalists, dissidents, and human rights activists. Their global investigation included 17 news organizations and over 80 journalists. 
The Paris-based  Forbidden Stories consortium and Amnesty International jointly issued the Pegasus Project report.
Extensive research says that NSO Group licensed military-grade spyware was being used in hacking attempts.  At least 37 smartphones were compromised. All the phones belonging to human rights activists and journalists. And the hacked information was being passed to countries that have a history of surveillance of their own citizens.
Agnes Callamard, Secretary-General of Amnesty International said, "The Pegasus Project lays bare how NSOs spyware is a weapon of choice for repressive governments seeking to silence journalists, attack activists, and crush dissent, placing countless lives in peril."
Data from the Pegasus Project
The phones were on a leaked list of numbers. The phone numbers were discovered by Paris journalism nonprofit Hidden Stories and human rights group Amnesty International, according to the Washington Post. The list includes journalists, activists, and business executives. And it also has the numbers of women close to murdered Saudi journalist Jamal Khashoggi.
Those were phone numbers targeted for surveillance by clients of NSO, the report advises. NSO Group is an Israeli company that markets its spyware and hacking tools to governments and large companies. And they specialize in cybersecurity.
Their Pegasus software can extract all of a device's data. And it can activate the microphone to listen in on conversations covertly.
The Guardian explained that "Pegasus is a malware that infects iPhones and Android devices to enable operators of the tool to extract messages, photos and emails, record calls, and secretly activate microphones." The Washington Post, another partner in the investigation, claims that the tool "can infect phones without a click."
The hacking has been ongoing since 2016. And reporters for the Washington Post, Voice of America, CNN, The Wall Street Journal, Le Monde, Al Jazeera, and others have been hacked.
– 𝗕𝗥𝗘𝗔𝗞𝗜𝗡𝗚 –
Global democracy under cyber attack.
Follow along throughout the week.#PegasusProject pic.twitter.com/R2uuYhMqzV

— Forbidden Stories (@FbdnStories) July 18, 2021
NSO Group responds
In an email statement, an NSO spokesperson denied most of the report. They are claiming it was "full of wrong assumptions and uncorroborated theories that raise serious doubts about the reliability and interests of the sources." They also questioned the sources that fueled the report.
"After checking their claims, we firmly deny the false allegations made in their report," the statement continues. The company is considering a defamation lawsuit because "these allegations are so outrageous and far from reality."
The NSO Group continues to insist that its spyware is used only to "investigate terrorism and crime."