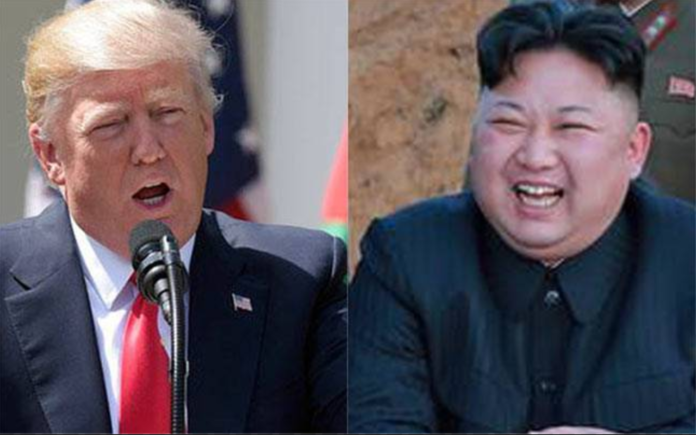 President Donald Trump cancelled his summit with North Korean President Kim Jong-un on Thursday. The meeting between the two leaders was set for June 12 in Singapore.
Earlier this month, North Korea threatened to cancel the summit between Pres. Trump and its leader. Its reason was the military drill between the U.S. and South Korea.
In a letter to the North Korean leader, Pres. Trump said he felt it was inappropriate to hold the summit at this time. He  cited Pres. Kim's "tremendous anger and open hostility" against the United States as the reason for his decision.
Additionally, Pres. Trump expressed that he remain interested in meeting Pres. Kim in the future. He believes that a dialogue between them matters. He also thanked the North Korean for releasing the three American hostages.
Furthermore, Pres. Trump also reminded Pres. Kim that the U.S. nuclear capabilities are far greater than North Korea.
He wrote, "You talk about your nuclear capabilities, but ours are massive and powerful that I pray to God they will never have to be used."
Pres. Trump is waiting for North Korea to do the right thing
During a press conference at the White House, Pres. Trump said his decision to terminate the summit is a "tremendous setback" for North Korea and the world.
According to him, "North Korea has the opportunity to end decades of poverty and oppression by following the path of denuclearization…I hope that Kim Jong-un  will ultimately do what is  right…for his people, who are suffering greatly and needlessly."
If and when Kim Jong-un chooses to engage in constructive dialogue and actions, I am waiting," said Pres. Trump. He also emphasized that his administration will continue its economic sanctions and maximum pressure campaign against North Korea. The U.S. military is ready to take action against the nation in response to its "foolish or reckless act.
"No matter what happens and what we do, we will never ever compromise the safety and security of the United States of America," said the President.
Reaction from South Korea
Hours after Pres. Trump's announcement, South Korean Pres. Moon Jae-in said he was very "perplexed" that summit will not happen.
In addition, Pres. Moon said, "Denuclearization of the Korean Peninsula and the establishment of permanent peace are historic tasks that can neither be abandoned nor delayed."