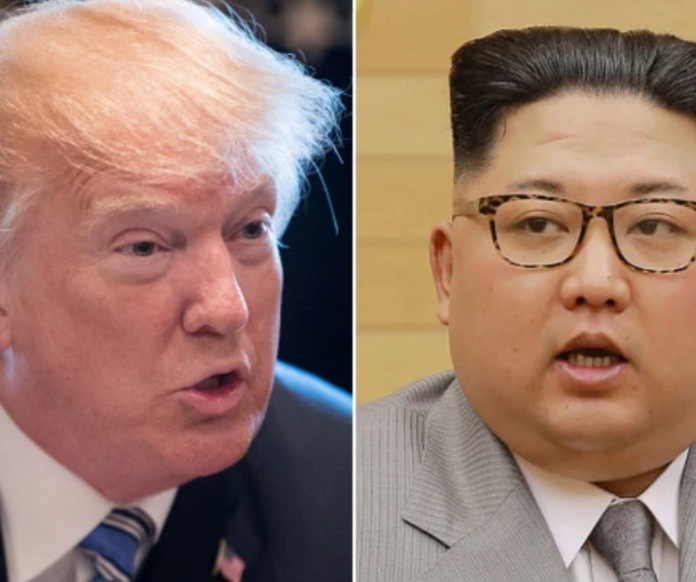 North Korea cancelled high-level discussions with South Korea and threatened to abandon a summit between Presidents Donald Trump and Kim Jong-un next month.
Many view the summit between the American and North Korean leaders as an opportunity to finally bring peace in the Korean Peninsula. It is set on June 12 in Singapore.
According to Yonhap news agency, North Korea was upset with the ongoing military exercise between the United States and South Korea. The military drill started on Friday. It involves 100 warplanes including t F-22 radar-evading fighters, B-52 bombers and F-15K jets.
North Korea considers US-South Korea military drill "rehearsal for invasion"
In a statement, the North Korean regime considered the US-South Korea military drill as a "rehearsal for invasion and a provocation amid warming inter-Korean ties."
"This exercise targeting us, which is being carried out across South Korea, is a flagrant challenge to the Panmunjom Declaration and an intentional military provocation running counter to the positive political development on the Korean Peninsula," according to the North Korean regime via KCNA news agency.
Additionally, it said, "The United States will also have to undertake careful deliberations about the fate of the planned North Korea-U.S. summit in light of this provocative military ruckus jointly conducted with the South Korean authorities."
Last month, North Korean Pres. Kim met with South Korean Pres. Moon Jae-in. They agreed to work toward the "complete denuclearization" of the Korean Peninsula.
The high-level talks between North Korea and South Korea was set on Wednesday at the southern side of the truce village of Panmunjom. It is a follow-up to the summit between the Korean leaders. They are supposed to discuss the Panmunjom Declaration, an agreement to formally end the Korean War within a year and pursue a complete denuclearization in the Korean Peninsula.