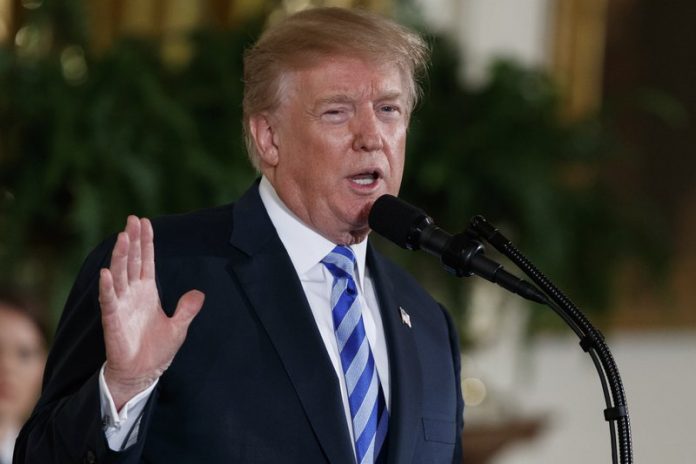 President Donald Trump clarified that there is no deal to help ZTE get back into business. However, he promised Chinese Pres. Xi Jinping to look into it.
The Chinese telecommunications company closed its operations in the United States after receiving heavy sanctions for violating the U.S. trade embargo against Iran and North Korea.
On Tuesday, Pres. Trump reiterated that he has a great relationship with Chinese President Xi Jinping. They are discussing various deals. Currently, there is no deal" between China and the United States. Pres. Trump also clarified that Pres. Xi requested him to look into ZTE's situation and he agreed to do that.
"President Xi and I have a great relationship…but there is no deal. We will see what happens. We are discussing deals. We're discussing various deals, said Pres. Trump during a joint press conference with South Korean Pres. Moon Jae-in.
In addition, Pres. Trump stressed that he wants a deal with China that is "great for the United States. He also wants a "good deal for China if it's possible."
ZTE closure is also hurting American companies
Furthermore, he said, "As far as ZTE is concerned, the President (Xi) asked me to look into it and I am doing that. And don't forget for the ones that say, 'Oh gee, maybe Trump is getting a little bit easy. ZTE, we closed it. It wasn't another administration, it was this administration that closed it."
Moreover, Pres. Trump explained that ZTE is a very large phone company that buys significant volume of parts for its phones from American companies. That is the reason he is looking into its situation because its closure is also hurting American companies. He reiterated the fact that his administration closed the Chinese company.
"As a favor to the President [Xi], I am absolutely taking a look at it," said Pres. Trump.
On Sunday, he tweeted that he is working with Pres. Xi to help ZTE "get back into business." He instructed the Commerce Department to get it done." GOP Sen. Marco Rubio criticized Pres. Trump's decision citing the reason that the problem with the Chinese company is national security and espionage.
On Thursday, the House Appropriations Committee re-affirmed the sanctions against ZTE. The committee's action sent a strong message to Pres. Trump that his intention to help the Chinese company restart its business in the U.S. is unacceptable.