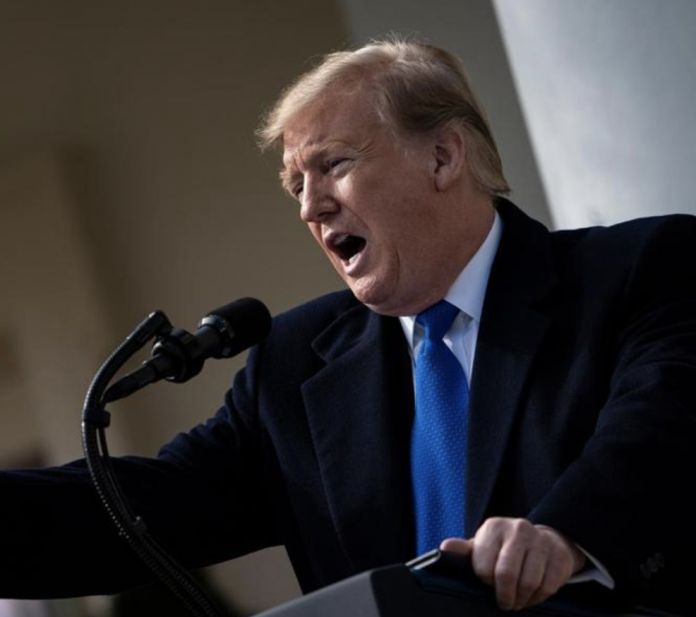 President Donald Trump vowed to challenge impeachment proceedings against him in the Supreme Court of the United States (SCOTUS) if Democrats in the House of Representatives decide to start such actions.
In a tweet on Wednesday, Trump reiterated that "angry Democrats" wrote the Mueller Report and he did not commit crimes. He added he will go first to the SCOTUS to stop the impeachment proceedings.
The Mueller Report, despite being written by Angry Democrats and Trump Haters, and with unlimited money behind it ($35,000,000), didn't lay a glove on me. I DID NOTHING WRONG. If the partisan Dems ever tried to Impeach, I would first head to the U.S. Supreme Court. Not only……

— Donald J. Trump (@realDonaldTrump) April 24, 2019
…..are there no "High Crimes and Misdemeanors," there are no Crimes by me at all. All of the Crimes were committed by Crooked Hillary, the Dems, the DNC and Dirty Cops – and we caught them in the act! We waited for Mueller and WON, so now the Dems look to Congress as last hope!

— Donald J. Trump (@realDonaldTrump) April 24, 2019
Under the U.S. Constitution, the House of Representatives has the sole power to impeach the President and other federal officials. The Senate is the only court for impeachment trials.