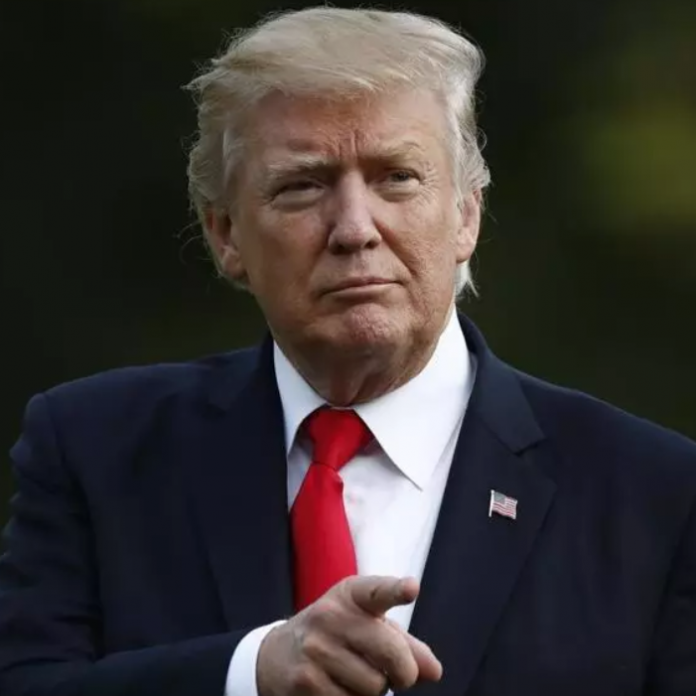 Earlier today, President Trump responded to critics who have questioned his mental health and stability, as noted by The Hill.
President Trump, the Stable Genius
For quite some time, the President's detractors have alleged that he is mentally unfit for office, incompetent, and worse. These condemnations are in spite of the booming economy, rising stock market, and tax cuts which have engendered pay raises for countless American workers.
However, President Trump took to Twitter this morning to defend his intelligence, stability, and accomplishments:
Now that Russian collusion, after one year of intense study, has proven to be a total hoax on the American public, the Democrats and their lapdogs, the Fake News Mainstream Media, are taking out the old Ronald Reagan playbook and screaming mental stability and intelligence…..

— Donald J. Trump (@realDonaldTrump) January 6, 2018
….Actually, throughout my life, my two greatest assets have been mental stability and being, like, really smart. Crooked Hillary Clinton also played these cards very hard and, as everyone knows, went down in flames. I went from VERY successful businessman, to top T.V. Star…..

— Donald J. Trump (@realDonaldTrump) January 6, 2018
….to President of the United States (on my first try). I think that would qualify as not smart, but genius….and a very stable genius at that!

— Donald J. Trump (@realDonaldTrump) January 6, 2018
On Thursday, White House press secretary Sarah Sanders also slammed assertions of the President's lack of mental wellness:
"It's disgraceful and laughable. If he was unfit, he probably wouldn't be sitting there, wouldn't have defeated the most qualified group of candidates the Republican Party has ever seen."
President Trump's adversaries continue to cite his tweets as evidence of his supposed lack of mental fitness. Many mainstream media publications have also jumped on this bandwagon and are no longer attempting to remain neutral. Earlier today, the New York Times slammed President Trump as "self-absorbed," "impulsive," and "lacking empathy." The aforesaid accusations and others like them have greatly contributed to what is now known as "fake news." Many conservatives and Trump supporters furthermore routinely criticize outlets like the New York Times for bias and refusal to report equitably.
What Do Americans Think of the "Stable Genius" Tweets?
The President's "stable genius" tweets are currently being analyzed and discussed by the country. "#StableGenius" is trending on Twitter and nearly every media outlet is covering the tweets.
As America continues to offer their take on President Trump's tweets, reporters have also asked the President to divulge into further details. He gave the following remarks earlier today during a press conference at Camp David:
"I had a situation where I was a very excellent student, came out, made billions and billions of dollars, became one of the top business people, went to television and for 10 years was a tremendous success, which you've probably heard."
The President then affirmed that Michael Wolff, author of the controversial "Fire and Fury: Inside the Trump White House" did not interview him, as Wolff previously claimed:
"I ran for President one time and won, and then I hear this guy that does not know me, does not know me at all. By the way, did not interview me for three hours, it didn't exist, OK? It's in his imagination."
President Trump's supporters have moreover taken to Twitter to defend him against critics:
President Trump's critics seem to think they can say whatever they want about him, but if Trump responds, then they have an issue.

"How dare he respond to 24/7, often misleading and untrue criticisms." #StableGenius

— Gabrielle Seunagal (@ClassySnobbb) January 6, 2018
Just remember who's calling @realDonaldTrump mentally ill

Pedophiles, sexual assailants, perverts, triggered millennials, pop-culture who worry more about playlists than politics, comedians afraid to make fun of Obama for 8 yrs 👈all voted for a criminal #RealTalk #stablegenius

— 🎙Wayne Dupree (@WayneDupreeShow) January 6, 2018
The lying mainstream media calls Trump "mentally unfit" when they know he really is a #stablegenius. Nobody in recent history has accomplished even close to what Trump has accomplished in his first year as President.

— Makada 🇺🇸 (@_Makada_) January 6, 2018