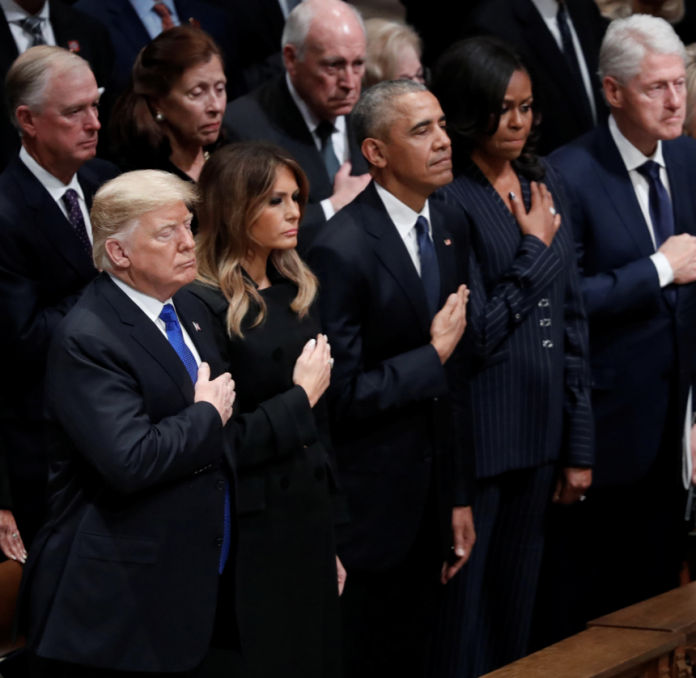 On Sunday, President Donald Trump drew a comparison between the wall at the Obamas' mansion and his promised border wall for the nation.
A Closer Look at the President's Correlation
The commander-in-chief made the aforementioned comparison via Twitter. His statements read as follows:
President and Mrs. Obama built/has a ten foot Wall around their D.C. mansion/compound. I agree, totally necessary for their safety and security. The U.S. needs the same thing, slightly larger version!

— Donald J. Trump (@realDonaldTrump) December 30, 2018
Furthermore, it's important to report that President Trump is not the first source to take note of the wall which the Obamas have around their home. Roughly one year ago, TMZ announced that the former president purchased a wall to shield his living accommodations. The tabloid news site even claimed that former President Obama "[took] a cue from Donald Trump."
President Obama Builds a Wall for Rental House (PHOTO GALLERY) https://t.co/ntpuu8xeep

— TMZ (@TMZ) January 6, 2017
Building the Wall
The president's remarks about the Obamas' wall comes as he is currently working to get his own wall built at the U.S. Southern border. Despite the wall serving as one of his critical campaign promises, building it is proving to be a challenging feat.