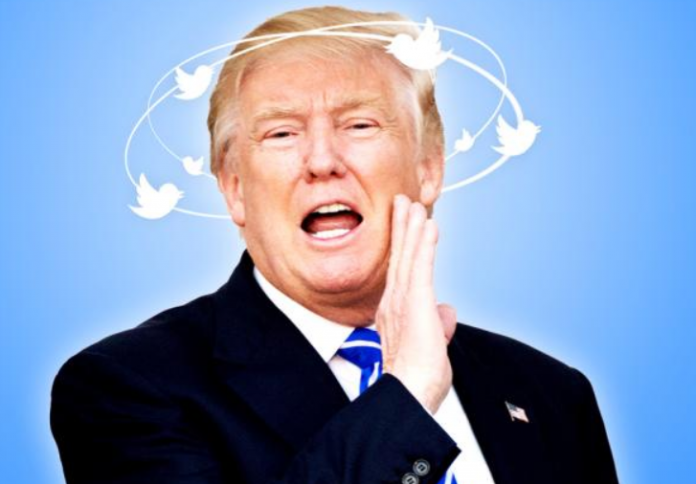 Mere hours ago, President Trump explained the reason behind his use of social media, reports The Hill.
President Trump, Social Media, and Fake News
Since President Trump announced his bid for the White House, he has battled "fake news." The Commander-in-Chief maintains that the media's failure to provide accurate coverage is rooted in a political vendetta on their end. Similarly, his supporters assert that the President's outsider status has made him a target. However, none of this has deterred President Trump from employing social media as a tool of communication.
Earlier today, he tweeted out the following message:
I use Social Media not because I like to, but because it is the only way to fight a VERY dishonest and unfair "press," now often referred to as Fake News Media. Phony and non-existent "sources" are being used more often than ever. Many stories & reports a pure fiction!

— Donald J. Trump (@realDonaldTrump) December 30, 2017
As suggested by the President's above tweet, the press has frequently landed into hot water for dishonest reports. Earlier this month, allegations that Secretary of State Rex Tillerson would leave the White House surfaced. However, Americans later learned that the aforementioned reports were inaccurate.
Moreover, the media has repeatedly taken shots at President Trump's supporters, going so far as to opine that "racism" motivated them to elect him. This assertion is similar to Hillary Clinton's "basket of deplorables" statement during her 2016 campaign for the Oval Office. Many Trump supporters have stated that the media's decision to attack them will only sow further division in America.
Similarly to erroneous reports regarding the Secretary of State and supporters of the President, mainstream media has also frequently encouraged and promoted the unproven assertion that President Trump, his campaign, and family colluded with Russia to win the 2016 election. Despite months of ongoing investigations, no supporting evidence has surfaced.
How Do Americans Feel About President Trump's Tweets?
While the President's critics have not hesitated to slam his Twitter habits as "unpresidential," his supporters have a different outlook. As the Commander-in-Chief stated, his use of social media is the best manner of combating fake news and dishonest press, assert many pro-Trump Americans.
President Trump's supporters also opined their perspectives in The Hill's comments section:
"The most innovative president yet."
"I have no problem when Trump counters the left wing media by using social media…It's when he wastes his time lowering himself on insignificant tools like Rosie O'Donnell, Alec Baldwin and Don Lemon, etc… that it bothers me."
"It must be agonizing for the dems Trump is still top dog."