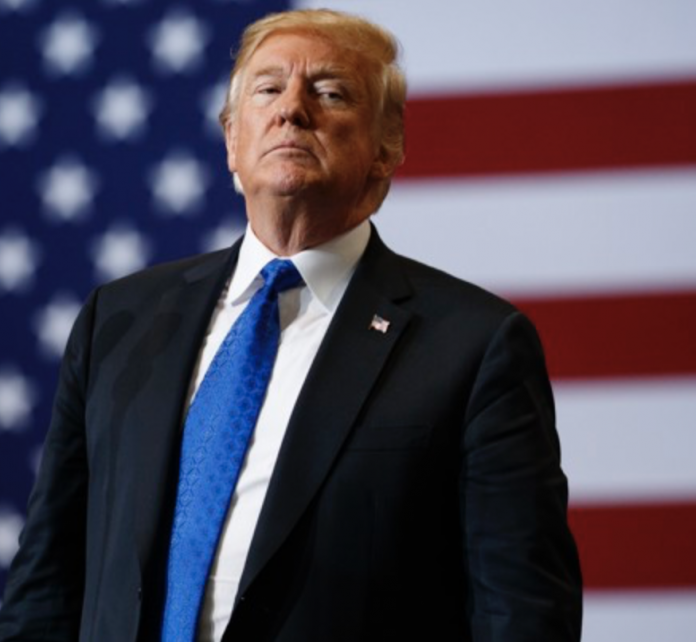 On Tuesday morning, President Donald Trump tore into Facebook, Google, and Twitter. Trump stated that the aforementioned platforms maintain strong biases in favor of Democrats.
A Closer Look at President Trump's Statements
The commander-in-chief's censure of Facebook, Google, and Twitter came in the form of the following tweet:
Facebook, Twitter and Google are so biased toward the Dems it is ridiculous! Twitter, in fact, has made it much more difficult for people to join @realDonaldTrump. They have removed many names & greatly slowed the level and speed of increase. They have acknowledged-done NOTHING!

— Donald J. Trump (@realDonaldTrump) December 18, 2018
Today does not mark President Trump's first time of calling out social media platforms for bias. Earlier this year, Trump tweeted that well-known Republicans are facing purposeful and systemic shadowbanning at the hands of Twitter.
Twitter "SHADOW BANNING" prominent Republicans. Not good. We will look into this discriminatory and illegal practice at once! Many complaints.

— Donald J. Trump (@realDonaldTrump) July 26, 2018
Response from Big Tech Companies
Twitter and other big tech companies have pushed back against claims of intentional conservative censorship. Earlier this year, Twitter released a statement, asserting that maintaining the wellbeing of their platform is the company's priority.
"Our focus is on the health of the service, and that includes work to remove fake accounts to prevent malicious behavior. Many prominent accounts have seen follower counts drop, but the result is higher confidence that the followers they have are real, engaged people."
Interestingly enough, criticism against big tech companies is not mutually exclusive to the right-wing. Over the past year, left-leaning Americans have stated that social media platforms have a responsibility to combat the spread of disinformation. Americans have also speculated about the extent to which foreign entities have allegedly interfered in U.S. elections.
Allegations of Online Conservative Censorship
Allegations of conservative censorship via social media and big tech enterprises are not new. As a matter of fact, many of these reports have increased over the course of 2018. Plenty of conservatives believe the censorship of right-wing opinions is related to big tech's ties to Silicon Valley. Silicon Valley is widely regarded as a liberal entity and also serves as the home to many big tech and social media platforms.
This past year, conservatives have come forth with reports of demonetization, account suspensions, shadowbanning and more. Earlier in 2018, a WND report surfaced, providing insight into the ties shared between liberal activist groups and popular social media platforms. Finally, additional details in this report concluded that defeating President Trump is the ultimate goal of systemic, online conservative censorship.