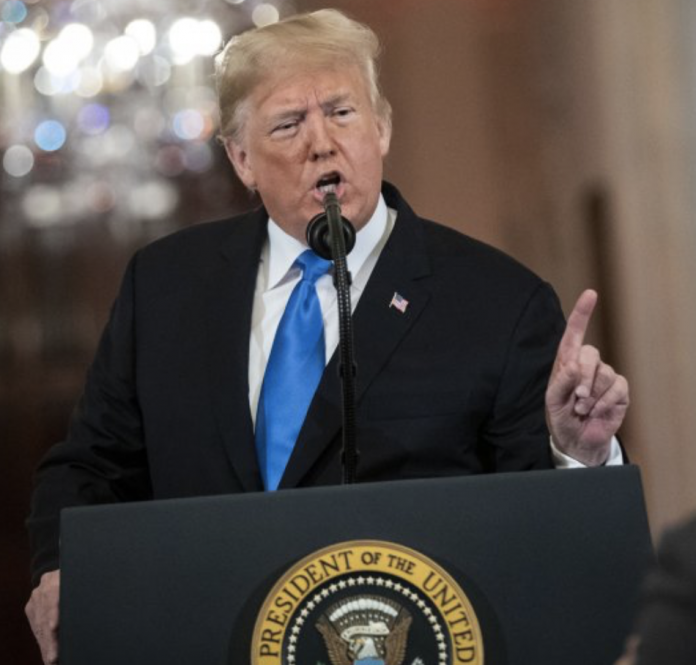 Earlier today, President Trump expressed discontentment at the idea of another government shutdown.
Reviewing President Trump's Statements on Another Potential Shutdown
The president spoke about the possibility of another government shutdown to the press. His statements on this matter read as follows:
"I don't want to see a shutdown. Shutdown would be a terrible thing. I don't want to see another one. There's no reason for it."
A Potential Compromise?
President Trump's preceding remarks come as Congress scrambles to draft legislation to keep government open after Friday. Thus far, they have come up with a bill which is supposed to serve as a compromise between Trump and Democratic leaders. The aforementioned bill includes $1.375 billion dollars to construct new physical barriers at the Southern border.
The $1.375 billion dollars is a far cry from the $5.7 billion dollars which the president mandated for his promised border wall. At this time, Trump has not affirmed or denied that he will sign the legislation. However, White House press secretary Sarah Sanders delivered the following remarks to reporters earlier this morning:
"We want to see what the final piece of legislation looks like. It's hard to say definitively whether or not the president is going to sign it until we know everything that's in it."
Sanders furthermore noted that the current legislation has not pleased the president:
"Unlike Nancy Pelosi, we actually like to read legislation before we agree to it. The president isn't fully happy, as he said yesterday with everything that's in the legislation but there are some positive pieces of it."
Despite the ambiguity surrounding whether or not President Trump will sign the bill, many conservatives are displeased with the minimal amount of offered funds.
Only in Washington, DC can we start out with needing $25 billion for border security measures and expect applause when we come up with $1.37 billion.

Once again, Congress is not doing its job.

— Mark Meadows (@RepMarkMeadows) February 13, 2019
The Possibility of Another Government Shutdown
At this time, there is no definitive answer surrounding whether or not the government will shut down after Friday. However, Americans have concerns about President Trump's promised border wall. Left-leaning Americans overwhelmingly oppose it, while right-leaning Americans strongly favor the wall. During last week's State of the Union address, the president reaffirmed that he will build the physical barrier at the Southern border.
Additional updates regarding the fate of the government will follow as new developments arise.