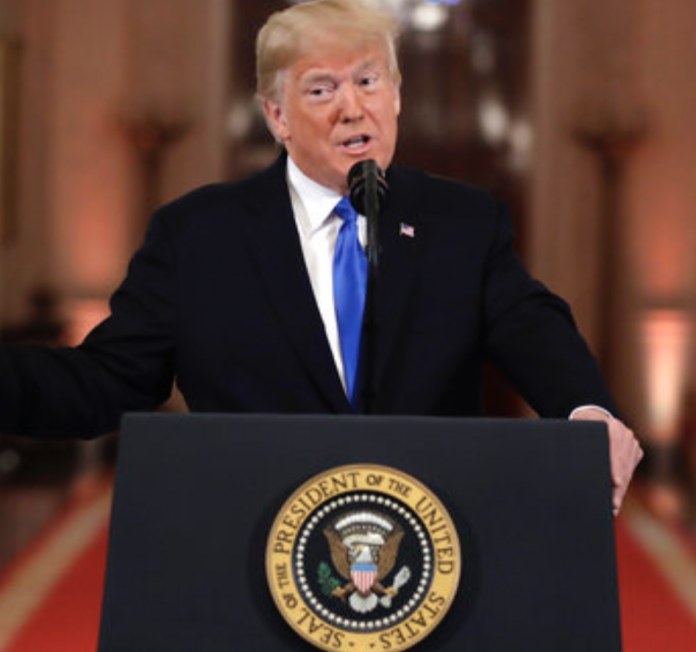 New reports have affirmed that President Donald Trump is standing by his fight to obtain the proper funding for his promised Southern border wall.
An Overview of the Fight for the Border Wall
Tensions regarding funding for the president's border wall have mounted in past weeks. Earlier this year, Trump got into a heated debate with Democrat leaders Nancy Pelosi and Chuck Schumer in the Oval Office. Both Pelosi and Schumer stated that Trump lacked the proper votes to receive funding for his wall.
Therefore, the Democrat leaders offered a series of alternatives to keep the government functional after Friday, December 21. However, since none of the proposed legislation granted the $5 billion dollars needed for the wall, President Trump stated that he will not sign it.
The commander-in-chief is still sticking to his guns. Following Trump's meeting with Republican leaders, Americans have learned that he will still not sign legislation which fails to grant the aforementioned funds for the wall.
Speaker of the House Paul Ryan shared the following remarks to the press:
"The president informed us that he will not sign the bill. We have very serious concerns about securing our border. The president said, 'I will not sign this bill.' So we're going to go back and work on adding border security to this."
More on the Border Wall
As the fight for the border wall intensifies, Americans are chiming in with their own thoughts…and money. Veteran Brian Kolfage recently started a GoFundMe page to raise funds for President Trump's border wall. The fundraiser launched four days ago and has already garnered more than six million dollars.
Conservatives and other members of the president's base have expressed their desire for the border wall. Throughout the 2016 election, ending illegal immigration served as a central theme of Trump's campaign. Since President Trump's time in office, immigration has maintained as a hot-button issue, particularly in light of Central American migrants who are seeking asylum.
At this time, the fight for the border wall remains ongoing. Schumer and Pelosi are still resisting Trump's demands for the proper funds; they are also stating that the president will bear responsibility in the event of a government shutdown.
Additional reports will follow this update as new developments arise.