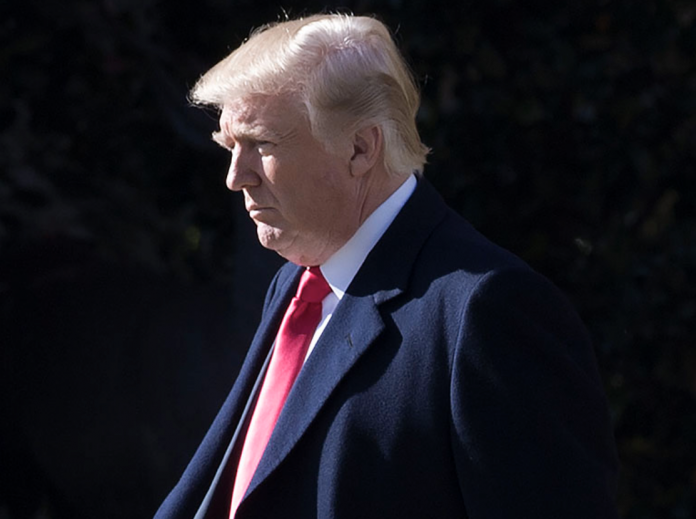 President Donald Trump will not sign the Senate-passed short-term spending bill due to his concerns regarding border security, according to House Speaker Paul Ryan (R-Wis).
On Wednesday night, the Senate approved a continuing resolution that would keep the government funded until February 8. The House has until before midnight on Friday to pass the short-term spending bill and send it to the president for signature to prevent a partial government shutdown.
However, Trump does not support the Senate's continuing resolution, which does not include a funding for border wall. The president is demanding $5 billion funding for border wall. His refusal to sign the short-term spending bill increases the possibility of a shutdown on Saturday, just four days before Christmas.
"The president informed us that he will not sign the bill that came up from the Senate last evening because of his legitimate concerns for border security," said Ryan.
House GOP to add $5 billion border wall funding in the short-term spending bill
The House Speaker added that they want to "keep the government open." They will work on a legislation that includes border security funding. He said, "We also want to see an agreement that protects the border. We have very serious concerns about securing our border."
On the other hand, House Majority Leader Kevin McCarthy (R-Ca) said, "We believe there is still time" to work on a resolution to avert a shutdown. He said, "We'll gonna have border security…We'll gonna solve this problem."
Meanwhile, House Majority Whip Steve Scalise (R-La) told reporters that they will include $5 billion for border wall and funding for disaster relief in the short-term spending bill.
Scalise said, "We'll move that later on today — this is about securing America's border."
Democrats will not approve funding for "ineffective and expensive" border wall
In response to Trump's decision and the House GOP's plan, Senate Minority Leader Chuck (D-NY) and House Minority Leader Nancy Pelosi (D-Ca) said Democrats will not support funding for the border wall.
In his remarks at the Senate floor, Schumer said, "Trump's allies in the House can pound their fists on the table all they want but it's not going to get a wall. They can, having caught the Trump temper tantrum fever, jump up and down, yell and scream. It's not going to get a wall."
Additionally, Schumer said, "Democrats are not budging on the wall. We favor smart, effective border security, not a medieval wall. A Trump shut down will not convince a single Democrat to support bilking the American taxpayer for an ineffective, unnecessary and exorbitantly expensive wall,"
On the other hand, Pelosi told reporters, "We'll see what they come up with, in terms of disaster assistance. But in terms of wall funding, that's a non-starter. I think they know that."