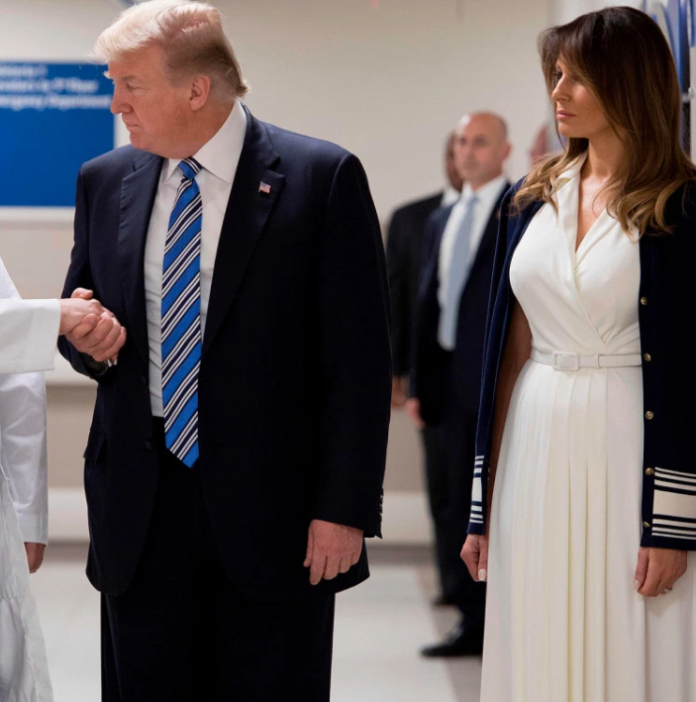 On Friday, President Trump and First Lady Melania Trump traveled to Pompano Beach, Florida to spend time with the victims of Wednesday's school shooting, reports The Hill.
An Overview of the Hospital Visit
The President and First Lady spent time at the Broward Health North medical center and paid tribute to victims of the Marjory Stoneman Douglas High School shooting and the caring doctors and nurses.
President Trump also lauded the Florida police officer who subdued the 19-year-old shooter, Nikolas Cruz:
"That was so modest, I would have told it much differently. I would have said without me, they never would have found him."
Florida Senator Marco Rubio and White House Chief of Staff John Kelly joined the President and First Lady during their time at the Florida medical center. Rubio and Kelly furthermore spoke with Florida police officers, noting the traumatic aftermath of Wednesday's shooting.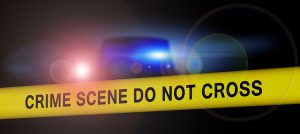 Thus far, the Broward Health North medical center has tended to eight Floridians who were shot, along with Cruz himself. However, two of the aforesaid Floridians have passed away.
Finally, President Trump acknowledged the parents of the victimized students:
"I was at the hospital with the parents and they are very very thankful for the job. They're in really great shape considering most people would not have been. They are really thankful."
On Friday morning, the President tweeted about his then upcoming visit to Pompano Beach:
I will be leaving for Florida today to meet with some of the bravest people on earth – but people whose lives have been totally shattered. Am also working with Congress on many fronts.

— Donald J. Trump (@realDonaldTrump) February 16, 2018
The Aftermath of the Florida High School Shooting
The aftereffects of the shooting at Marjory Stoneman Douglas High School are viewed as tragic by the majority of America. In many regards, the shooting has been heavily politicized.
After the news broke, many liberals took to social media to slam Republicans and the NRA, prior to calling for stricter gun control measures. However, conservatives countered the foregoing attacks by citing mental health as the problem and not guns.
Americans are moreover looking into the background and past behavior of the shooter. Rumors and allegations that Cruz had connections to white supremacists have surfaced, however, sources now allege that the aforementioned connections are nonexistent.
White nationalist appears to have lied to the AP, other news outlets when he claimed that Florida school-shooting suspect was a member of his group. https://t.co/E09NtwL5qF

— The Associated Press (@AP) February 17, 2018
Finally, the FBI is also facing backlash. According to NBC News, the bureau received information about Cruz in January, yet failed to act accordingly. Therefore, many Americans are now saying that the FBI could have prevented Wednesday's shooting:
If the FBI would have done their due diligence on Nikolas Cruz instead of trying to help Crooked Hillary and Coward Obama steal an election then maybe this school shooting in Florida could have been avoided! So @chelseahandler tell me again who has blood on their hands!😞 @FBI

— Elder Lansing (@ElderLansing) February 16, 2018
The FBI cleared Nickolas Cruz, the same FBI that cleared @HillaryClinton

It's not a gun problem, it's an FBI Problem.

I push for commons sense legislation: The removal of the FBI from "clearing" anyone. @realdonaldtrump#ParklandStrong #MAGA #MAGApreneur

— Shastina Sandman (@Shastina_Eloff) February 16, 2018
FBI was warned about Nikolas Cruz six months ago pic.twitter.com/J6XkKtF1Z6

— Jack Posobiec 🇺🇸 (@JackPosobiec) February 15, 2018