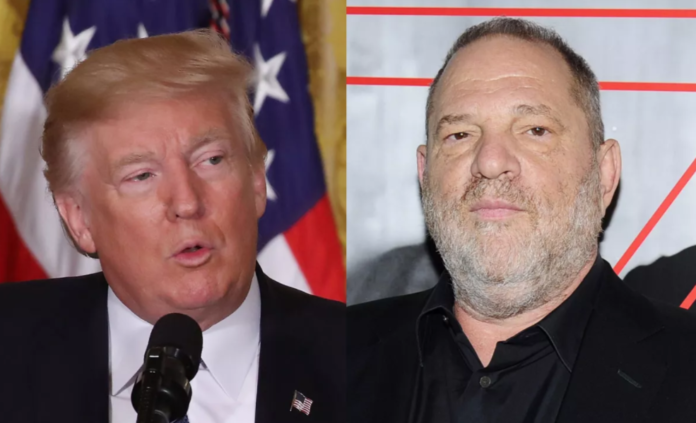 Following the development of the Harvey Weinstein sexual abuse scandal, President Trump weighed in with his thoughts, as reported by CBS News.
President Trump's Thoughts
Yesterday, President Trump made the following remarks to reporters before departing for North Carolina:
"I've known Harvey Weinstein for a long time. I'm not at all surprised to see it."
Many of the President's critics compared Weinstein's sexual abuse of women to the former's 2005 locker room talk.
Harvey Weinstein Scandal Details
A plethora of sexual abuse accusations have surfaced against Weinstein. In a recent New York Times article, Ashley Judd claimed Weinstein propositioned her while he was only wearing a robe and asked to massage her. Judd is not Weinstein's first accuser. Over the years, eight women have also come out against Weinstein.
Feedback from the American People
Many conservatives have been critical of liberal Hollywood celebrities for their silence and lack of condemnation. Since the release of the New York Times piece, videos of various well-known leftists lauding and praising Weinstein have surfaced across social media. Many outspoken conservatives inquired about whether or not Democrats would appear more outraged if Weinstein were a Republican.
The controversy surrounding Weinstein intensified even more when America learned that feminist attorney Lisa Bloom was representing him. This surprised many people, seeing as Bloom has represented many women who accused high profile men of sexual assault. Some people called Bloom's representation of Harvey hypocritical and opportunistic, considering his involvement in turning one of her books into a mini-series.
However, following the massive backlash, Bloom announced her decision to resign from her role as an advisor to Weinstein.
Additional updates will follow this story as new developments arise.