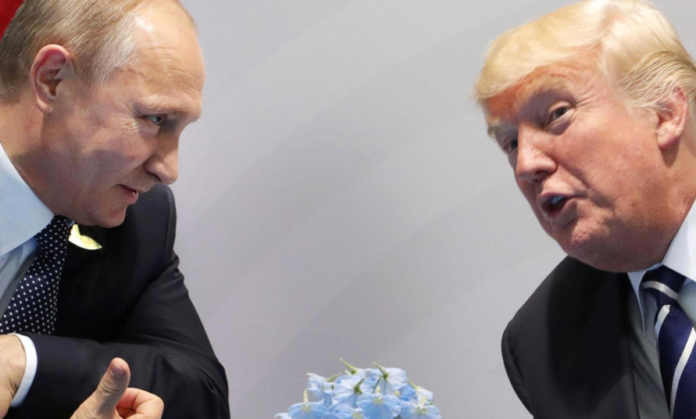 President Trump will meet with Russian President Vladimir Putin in Vietnam, reports the NY Mag.
Everything You Need To Know About the Upcoming Meeting
Saturday marked the inception of President Trump's Asia trip which will last for 13 days. En route to Japan, the President gave the following statement to reporters:
"I think it's expected we'll meet with Putin, yeah. We want Putin's help on North Korea, and we'll be meeting with a lot of different leaders."
The Russian President is not the only world leader President Trump will consult regarding North Korea. The communist regime is a pressing matter in need of resolution. The matter shall likely be covered as he travels through Asia.
Moreover, the White House provided the following statement regarding the President's upcoming meeting with Putin:
"Russia borders North Korea. They are also very concerned I think with … the direction that North Korea is leading the region toward into this crisis and naturally Russia should have a role in that future."
Media Speculations About Trump and Putin
Alleged relations between America and Russia, or more specifically President Trump and Russian President Putin are highly touchy. To this day, some Americans still believe the Russia government played a role in President Trump's election victory. However, there is no evidence to support this allegation.