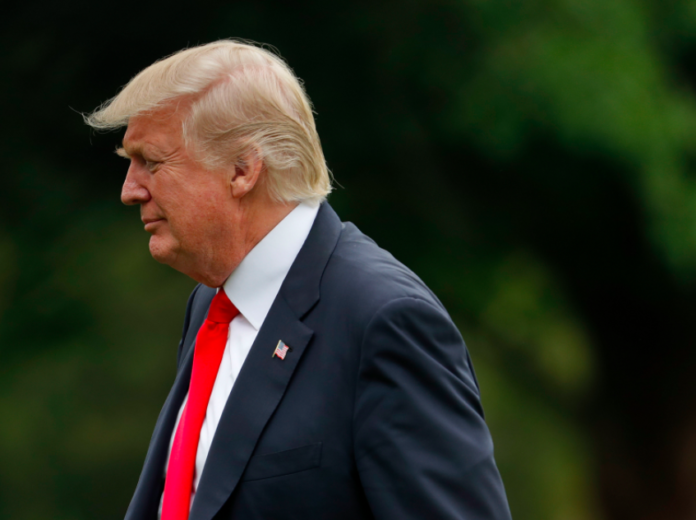 Earlier this afternoon, President Trump's lawyer Jay Sekulow made headlines after declaring that President Trump was not under investigation from a counsel looking into whether or not Russia interfered with the 2016 Presidential election. According to information from the New York Times, Sekulow's statement contrasted with some of the President's tweets in which he asserted that he was under scrutiny. Sekulow is one of the lawyers hired by Mr. Trump to represent him in the ongoing Russia case.
The New York Times recently contended that the current state of affairs regarding the Trump-Russia situation and the denial of investigation from Sekulow indicates an attempt to conceal certain information from the public. Many people appear to subscribe to the notion that President Trump's advisers colluded with Russia to sway the election results in the President's favor. Additionally, people have asserted that the firing of James Comey was employed as a tactic to halt the investigation into Russia interference,  although there has not been a shred of evidence to support either one of these accusations. One could argue that if the President and his advisers had interfered with the 2016 election and colluded with Russia in any way, there would be overwhelming evidence to prove as much. After all, fixing an election is no easy feat.
During Sekulow's interview with CBS' Face The Nation, he clearly proclaimed: "The President is not under investigation." He followed up, stating the Trump administration did not receive any intel to indicate President Trump's role in any investigation regarding Russia or other matters. When Sekulow was asked about the President's Friday tweet reading: "I am being investigated for firing the FBI Director by the man who told me to fire the FBI Director. Witch Hunt," Sekulow said the tweet was crafted in response to a Washington Post article which alleged that Mr. Trump was under scrutiny from the Russia case. Sekulow continued, saying that the President would have gone into further detail, but was limited by the 140 characters on Twitter's platform.
Moreover, former FBI Director, Robert B. Mueller has been appointed to lead the investigation into whether or not Russia interfered with the 2016 Presidential election. According to Sekulow, Mueller has not informed the President that he is a subject of the Russia investigation. However, Mueller's requests for interviews with high profile officials indicates to some that the President's actions could be under investigation. According to The New York Times, certain reports have "raised questions" into whether or not the President attempted to halt the Russia investigation. However, there has been no evidence to prove that President Trump engaged in such conduct.
According to veteran lawyers who worked for previous Presidents during serious cases, Mr. Trump's comments on the Russia investigation are quite unusual. However, this should not come as a surprise, especially since Mr. Trump is one of the most unorthodox Presidents that America has seen in decades. At this point in time, President Trump's lawyer has stated that his client is not under investigation. Until unsubstantiated evidence contrasts with this declaration, perhaps it would be wise to assume that President Trump is not currently a person of interest in the case of the Russia investigation.