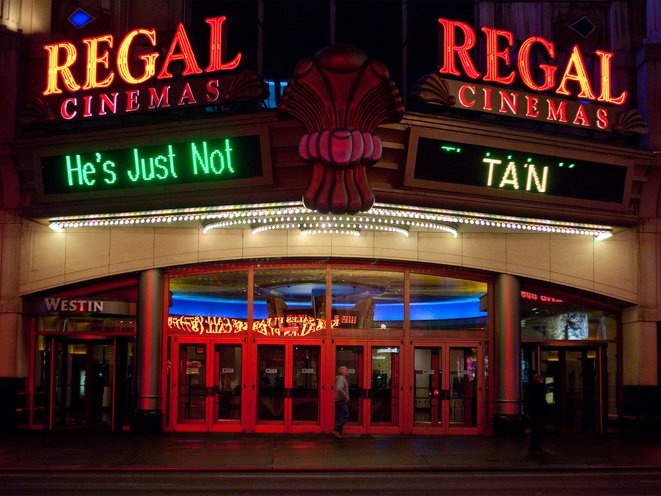 Cineworld Group plc (OTCMKTS: CNNWF), the parent company of Regal Cinemas officially announced its decision to suspend all of its movie theater operations in the United States and the United Kingdom. 
Regal Cinemas, the second-largest theatre chain in the U.S., posted a 1.6 billion dollar loss in the first half of 2020. All of its 663 theaters in the U.S. n the U.K. will be closed and  7,000 movie screens will go dark.
Around 45,000 Regal Cinemas employees including 40,000 in the U.S. and 5,000 in the U.. will be impacted by what Cineworld claims a temporary closure.
Cineworld's stock price traded as much as $2.97 a share a year ago. On Friday, its shares traded just below $0.52 per share. The company's stock plummeted by 25% to $0.39 a share following the news about the closures. 
In late August, Regal Cinemas started to reopen some of its theatres that had been closed for months. But the decision was reversed when the James Bond franchise's No Time to Die was put on hold until 2021.
"Simply impossible" to keep theaters open amid the pandemic
The closures reflect "an increasingly challenging theatrical landscape" due to the ongoing pandemic and are temporary. Regal plans to  "continue to monitor the situation closely," in hopes of getting a date to re-open.