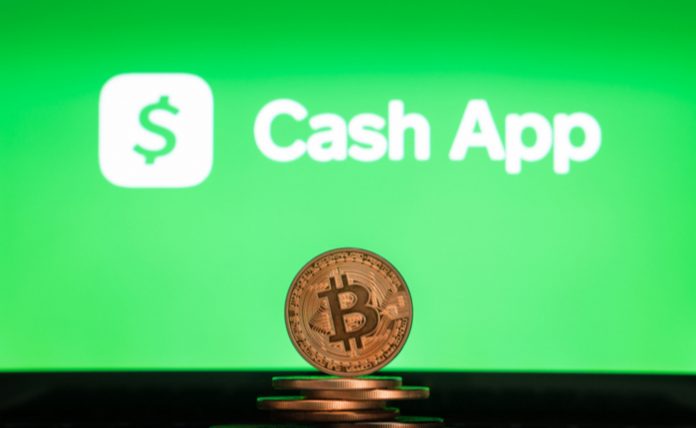 CashApp has become an increasingly popular way to pay. In 2020 there are more than 30 million active users that use the service. And as it's user base grows, the Better Business Bureau (BBB) points out that CashApp has become more vulnerable to digital scammers.
During the COVID-19 pandemic, there has been more reliance on digital transactions and CashApp has benefitted. Digital wallets are software-based systems where users of e-wallets can more easily complete purchases with near-field technology. Electronic transactions are the ultimate in "social distancing" and your money is as close as your phone. 
CashApp started in 2013 like Square Cas, h a one-step, peer-to-peer payment tool. More features were added in 2015 and 2016. With the addition of revenue generation, stock and Bitcoin trading, cash card, etc…CashApp became a target for con artists who are constantly trying to find a "way into" the very popular app.
Five common CashApp scams
There are many ways that scammers can attack CashApp users. These are the five that have the most complaints.
Fraudulent Customer/Cash Support
Customer service or tech support is more and more common. It starts when someone needs help with their CashApp and they search online for a direct customer service phone number. These numbers are often not associated with the company. 
Scammers have set up fake support numbers. When users call, they believe they are talking to a CashApp representative. In reality, they are speaking to a scammer whom they reached through a fake online posting.
While the scammer pretends to be helping fix an issue with the app, they will try to trick the caller into giving them their login information. If they are successful the con artist will inevitably steal the money from their victim's CashApp account. 
In other cases, the scammer will try to sell bogus software through CashApp. Sometimes they trick their victims into sending them money or even installing malware on the CashApp user's smartphone.
While posing as a customer or tech support, these bad actors try to get the unsuspecting consumer to do "test" transactions, download software, or give them "remote access." 
CashApp has "Verified Cash Support" which can be reached in-app, or by going online to cash.app/help. Don't trust online phone numbers claiming to be Cash Support. Please note that there are currently no phone numbers that you can call to speak with Cash Support.
The company says that "Cash Support will never ask you to provide your sign-in code, PIN, require you to send a payment, make a purchase, or ask you to do a transaction."
Scammers often claim they have a way to make you money. The con artist will try to convince you that they can "flip" your money. They try and get you to send them money by promising that they will send you back an increased amount of money.
The funds you send them are often called a "clearance fee." These scammers will happily accept your money and they will never return anything back. 
Keep in mind that CashApp will never request funds to claim payments or promise you a profit for a fee of any kind.
Some scammers pose as dog or pet breeders. They usually claim to have an upcoming litter of puppies and request a deposit. They typically post fake photos, don't want to have phone communications, and offer to sell animals that are rare or purebred, for very low prices.
It's safer to send money over CashApp once you meet the buyer in-person and receive the puppy.
CashApp does not guarantee a refund if a buyer doesn't receive what they purchase.
Apartment and Home Rentals
Another favorite con job concerns real-estate. Similar to the puppy/pet scam, these scammers promise a cheap apartment or a great deal on a house that doesn't exist. They may ask for a deposit with, or sometimes without an application. Perhaps they show you a virtual tour, but they never offer to let you have in-person access to a prospective rental.
You can't trust everything you see online. It is not hard to check out a company before doing business with them. Always make sure you are doing business with legitimate realtors and property management companies if you are trying to rent or buy a property. 
Phishing is an attempt by a fraud actor to collect financial or personal data through social media, email, text messages, or phone calls. The victims of phishing scams are sometimes directed to fake websites. And asked to enter their information into these phony websites. Often, these sites have a professional appearance.
CashApp never directs its customers to third-party sites. It's also important to note that real CashApp verified emails only come from cash.app, square.com, or squareup.com email address.
If a user receives a suspicious social media message, email, text, or phone call about Cash App, please contact support through your app, or at cash.app/help to report the incident.
Keep in mind that an online scammer's ultimate goal is to get your information. When hackers attack a platform they are looking for private data. Con artists that reach out by phone, email, or any method that involves deceit are attempting to get your information. 
The scammer needs access to your information because it's the only way to get your money. People that fall victim to scammers report that when they send them money through the app they are immediately blocked.
CashApp often investigates phishing and other schemes and takes action if necessary.
—————————————-
Have a story you want USA Herald to cover? Submit a tip here and if we think it's newsworthy, we'll follow up on it.
Want to contribute a story? We also accept article submissions — check out our writer's guidelines here.