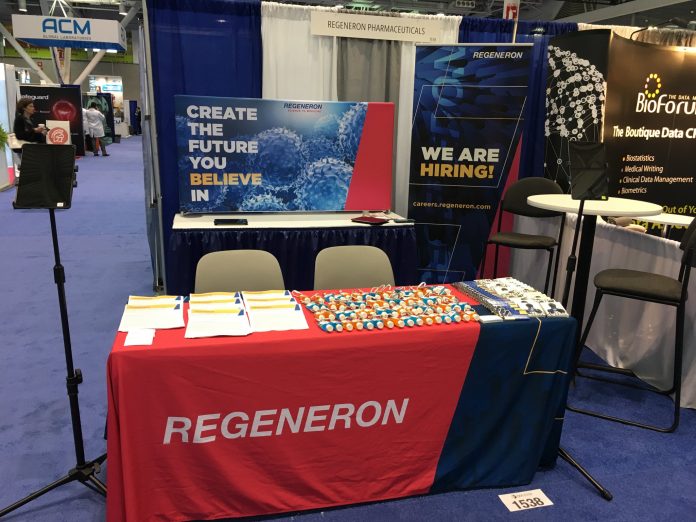 Regeneron, a biotechnology company developing life-transforming medicines for people with serious diseases, will invest around $800 million over seven years in New York state's capital region.
The company is making the investment to expand its laboratory space, manufacturing capacity and warehouse facilities in Rensseleaer County. Its investment will create 1,500 new full-time jobs. Currently, it has 5,400 employees in the state.
Empire State Development encouraged Regeneron to expand its business by offering $140 million in performance-based incentives.
New York State is 'Attracting Jobs of Tomorrow'
On Tuesday, Gov. Andrew Cuomo said, "New York is proud to be at the forefront of the life sciences industry and the home of global biotech leaders like Regeneron."
Additionally, the governor stated that Regeneron's growth is another indication that New York is "leading the way in the life sciences." He said it also shows that the state is "attracting jobs of tomorrow.
Furthermore, Cuomo said the company's expansion will drive economic growth further, particularly in the capital region. I will also "fuel lifesaving innovation and development that benefits the entire world."
State Incentives and Federal Policies Helped Regeneron Expand its Operations
Meanwhile, Regeneron President and CEO Leonard Schleifer thanked Cuomo's administration for its commitment to making New York an "ideal location to build and expand" a life science company.
In addition, Schleifer said the company keeps growing and its "need for world-class manufacturing teams also increases." The state's incentives, together with federal policies, helped Regeneron expand its operations.
Regeneron began as a biotech startup in New York City in 1988. The following year, Empire State Development, under the administration of the late Gov. Mario Cuomo, invested $250,000 in the company. Within years, the state obtained a 300 percent return on investment.
At present, Regeneron is the largest biotech company in New York state. It is also one of the biggest worldwide. Over the past five years, Forbes has recognized it as one of the top 10 most innovative companies across all industries.