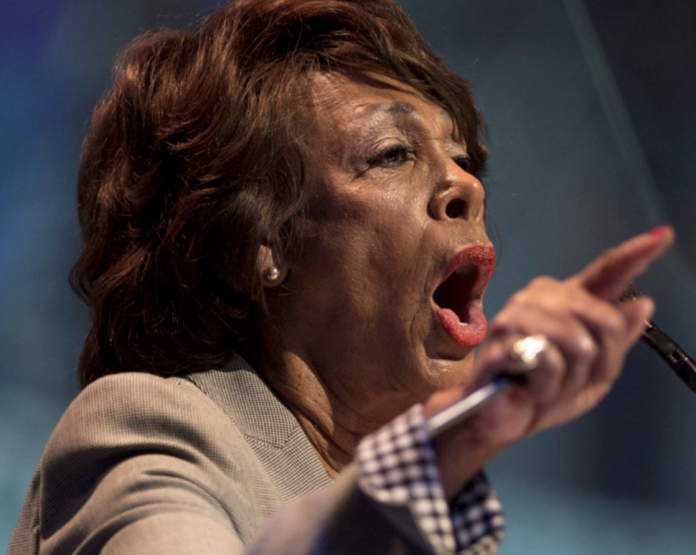 Democrat Maxine Waters is currently facing bipartisan condemnation after publicly calling for the harassment of Trump administration officials. Republican leaders have even called for the California congresswoman to resign from office, reports The Hill.
An Overview of Waters' Statement and Subsequent Calls for Her Resignation
Maxine Waters truly kicked a hornet's nest during this past weekend. In Los Angeles, California, she delivered the following statements to a group of cheering supporters:
"If you think we're rallying now you ain't seen nothing yet. If you see anybody from that Cabinet in a restaurant, in a department store, at a gasoline station, you get out and you create a crowd and you push back on them, and you tell them they're not welcome anymore, anywhere."
Waters incendiary calls for harassment against Trump officials comes after DHS Secretary Kirstjen Nielson faced heckling while dining at a Mexican restaurant and leaving her home. The foregoing statements moreover followed White House press secretary Sarah Sanders being asked to leave a Virginia-based Red Hen restaurant due to her work for President Trump.
Conservatives have more than expressed their rage against Waters. However, Republican leaders are now calling for Waters' resignation. In response to her statements, GOP official Andy Biggs put forth a motion to prompt Waters' resignation. The motion moreover urges the California congresswoman to apologize to the Trump administration and rescind her prior statements. Thus far, the aforementioned motion has garnered five signatures.
Additional Backlash
Republican leaders and conservatives are not the only ones to condemns Waters' calls for harassment of others. Senate Minority Leader (and Democrat) Chuck Schumer censured Waters' remarks on Monday.
His official statement reads as follows:
"I strongly disagree with those who advocate harassing folks if they don't agree with you. If you disagree with a politician, organize your fellow citizens to action and vote them out of office. But no one should call for the harassment of political opponents. That's not right. That's not American."
The majority of Americans appear to believe that Maxine Waters' comments crossed a line. Furthermore, conservatives have noted the slippery slope of publicly harassing people with contrasting political ideologies. President Trump will not always be in office. Trump officials will not always be the targets of mistreatment. One day, Democrats like Waters may find themselves on the very end of the behavior which they are advocating for.
Congresswoman Maxine Waters, an extraordinarily low IQ person, has become, together with Nancy Pelosi, the Face of the Democrat Party. She has just called for harm to supporters, of which there are many, of the Make America Great Again movement. Be careful what you wish for Max!

— Donald J. Trump (@realDonaldTrump) June 25, 2018