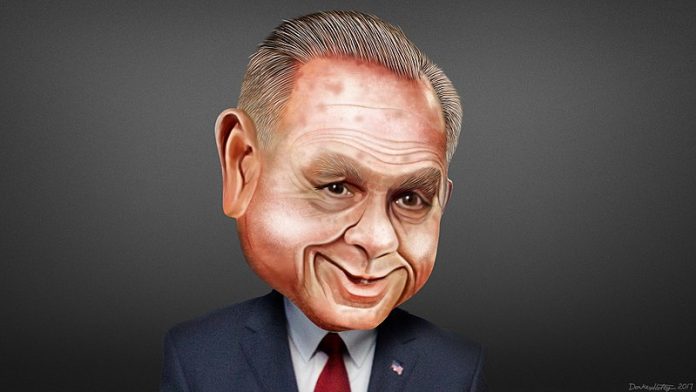 Are you a Roy Moore supporter? If so, he has a request for you. He wants you, along with other supports, to pony up a quarter of a million dollars to pay for his defense in a defamation lawsuit. Roy Moore stated in a Facebook post that the high cost of legal services has made him "[struggle] to make ends meet."
Roy Moore Blames the Media, Gays, Lesbians, and Transgender Individuals for His Self-Created Woes
Roy Moore's Facebook post stated "I now face another vicious attack from lawyers in Washington D.C. and San Francisco who have hired one of the biggest law firms in Birmingham[,] Alabama to bring another legal action against me and ensure that I never fight again." He went on to blame his poor choices that led to the lawsuit as being the fault of "gays, lesbians, and transgenders," "the ultra-liberal media," and "the Washington establishment."
Defamation Lawsuit Details
Roy Moore is named as the defendant in a defamation lawsuit filed by Leigh Corfman. Corfman told The Washington Post that Moore touched her inappropriately when he was 32 and she was a teenager. Her telling account encouraged other women to confess their own experiences with Moore, alleging everything from sexual harassment to attempted rape. Some of the other women who discussed their encounters stated that they, too, were under 18 when it happened.
Roy Moore denied the allegations during his ill-fated campaign in 2017. He also made the comment of how he never dated a young lady unless he had permission from the girl's mother. This is important because while he denied the specific allegations made against him from the women who came forward, he never quite said that he didn't make it a point to date teenage girls as a grown man.
Moore's denial caused Corfman to file a defamation lawsuit against Moore in January 2018. In her complaint, she asked the for Roy Moore to publicly apologize. Corfman issued a statement related to the filing of the defamation lawsuit: "Mr. Moore sexually abused me when I was only 14 years old. Then he and his campaign called me a liar and immoral when I publicly disclosed his misconduct. By this lawsuit, I seek to do what I could not do as a 14-year-old – hold Mr. Moore and those who enable him accountable."
Corfman and her mother allege that Moore approached Corfman when was 14 and waited outside a custody hearing inside of the Etowah County courthouse.