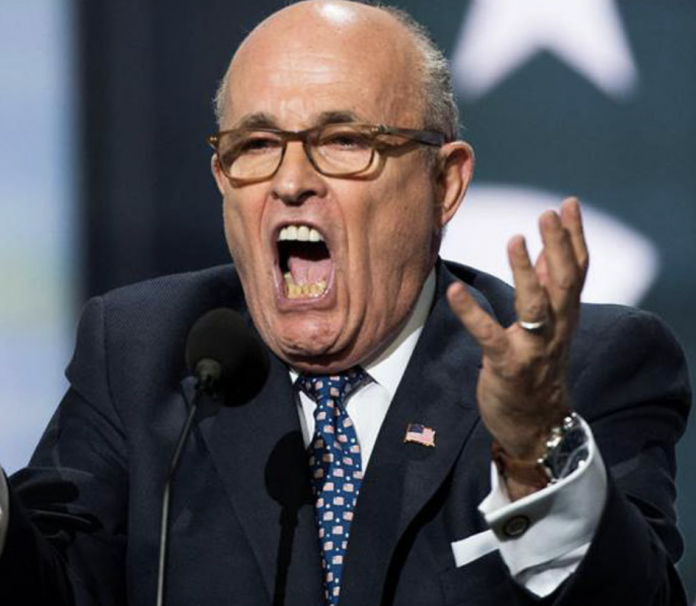 On Wednesday, Rudy Giuliani, President Trump's attorney, spoke out about Robert Mueller's longtime, ongoing Russia probe.
A Look at Giuliani's Statements
During an over the phone interview with Yahoo News, the president's lawyer shared the following remarks:
"Our strategy is to do everything we can to try to convince Mueller to wrap the damn thing up. If he's got anything, show us. If he doesn't have anything, you know, write your report, tell us what you have, and we'll deal with it. He can't prosecute [Trump]. All he can do is write a report about him, so write the g–damned thing and get it over with now."
However, Giuliani did not stop there. He continued, alleging that Mueller could look for collusion "for the next 30 years" and still come up emptyhanded. Guiliani then stated that the special counsel is desperate to incriminate Trump at this time.
"He can't prosecute him [Trump]. All he can do is write a report about him, so write the g–damned thing and get it over with now."
Results of the Russia Investigation and More
At this time, the results of the Russia investigation have not determined that President Trump is guilty of wrongdoing. Nevertheless, the same cannot be said for Michael Cohen, Trump's former attorney. Yesterday, America learned that Cohen received a sentence of 36 months in prison for campaign finance violations, tax evasion, and other charges.
Guiliani also shared his thoughts about Cohen during his Yahoo News interview:
"Cohen is a completely dishonorable person. I've never heard of a lawyer that tape-recorded their client without the client's permission. I've known some pretty scummy lawyers. You don't exist very long in the legal profession if you go around taping your client."
Guiliani's statements are very similar to those of his client's. President Trump recently stated that Cohen deserved to serve a "full and complete" jail sentence. However, Trump has not publicly commented about the prison sentence which Cohen received yesterday.
Finally, Robert Mueller has not yet concluded his Russia investigation. The probe is something which President Trump has ongoingly branded as politically motivated and unfounded.