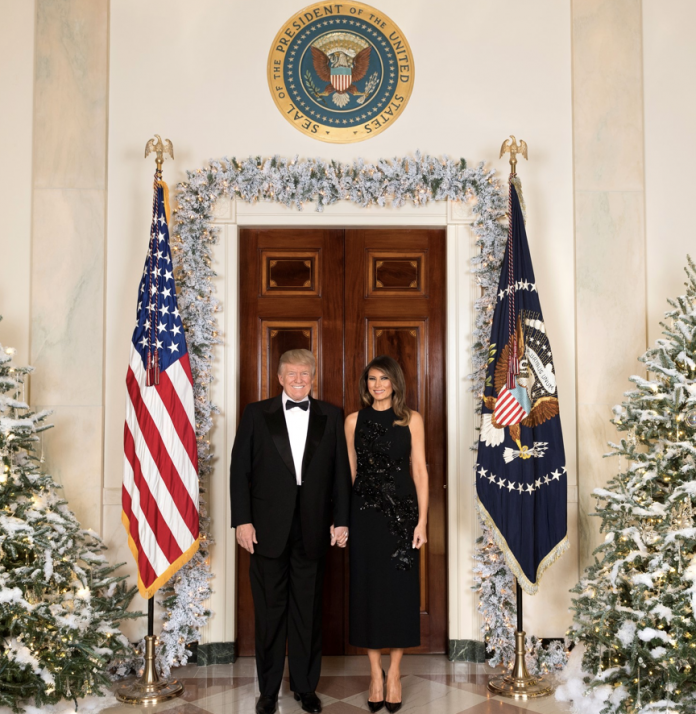 On Thursday, Americans learned of President Donald Trump's decision to ax the once traditional White House Christmas party for the media.
A Closer Look at the White House Christmas Party's Cancellation
The once-traditional party previously served as a celebratory gathering for members of the press. In past times, journalists, news anchors, and other media members attended the party. The White House event also generally served various foods, such as crab claws, lamb chops, fancy desserts, and more. Moreover, attendees of the party usually brought along a plus one, be it a friend, spouse, or relative.
Traditionally, presidents and first ladies would take pictures with the press and engage in friendly conversation. However, the White House Christmas party will not take place in 2018 and many Americans already have their ideas regarding the reason for the cancellation.
Tensions with the Mainstream Media
Since Donald Trump's inception into politics, he has maintained an extremely tense relationship with the press. Throughout his 2016 election campaign, he frequently referred to the media as "fake news." Then-candidate Trump moreover implied that the press harbored a personal and political vendetta against him for the sake of increasing Hillary Clinton's chances of winning the election.