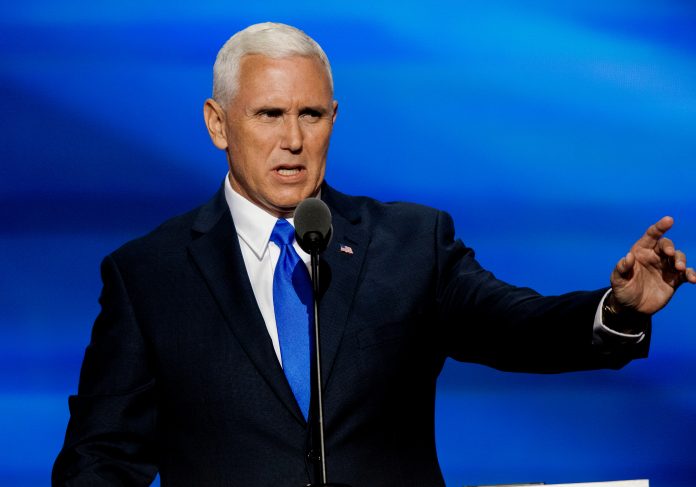 The 2024 presidential election is not as far away as it may appear. While the next presidential election itself won't happen until 2024, campaigns for the White House will begin in 2023, months after the 2022 midterms.
There are many Americans who are eager to get President Biden out of office. On one front after the other, his entire presidency has been a nightmare. Biden's failed Americans on foreign policy, immigration, jobs, and more.
At this point, however, there is no telling who the Republican Party will nominate to challenge the current president in the next election. However, rumors are already surging about former Vice President Mike Pence considering a presidential run.
President Pence?
Since departing from the White House as vice president, Pence has been busy. The former vice president started a podcast designed to promote conservative values; he's also aligned himself with conservative organizations, such as Heritage Foundation and Young America's Foundation.
As Biden continues to put the United States through the wringer, Pence is calling him out accordingly. The former vice president slammed the current president for his stances on critical race theory, the disastrous southern border, and more.
This month, Americans learned Pence will kick off the month of November with a public speech at the University of Iowa. Of course, Iowa is a place many presidential candidates go when seeking to win their party's nomination.
The Iowa caucuses play a huge role in whether or not a candidate gets nominated to represent their party in the general election; however, Pence thus far hasn't asserted or denied that he is considering a run for the Oval Office in 2024.
An upgrade from the current president
Just about any GOP member would serve as an upgrade from the current person working as president of the United States. Many Americans are of the view that if the nation is still standing by the time 2024 rolls around, it will constitute a miracle.
Pence has consistently proven that his philosophies and policies align with conservativism. A Pence vs. Biden 2024 match-up could happen. Other names to come up as possible 2024 GOP candidates are Ron DeSantis, Ted Cruz, etc.