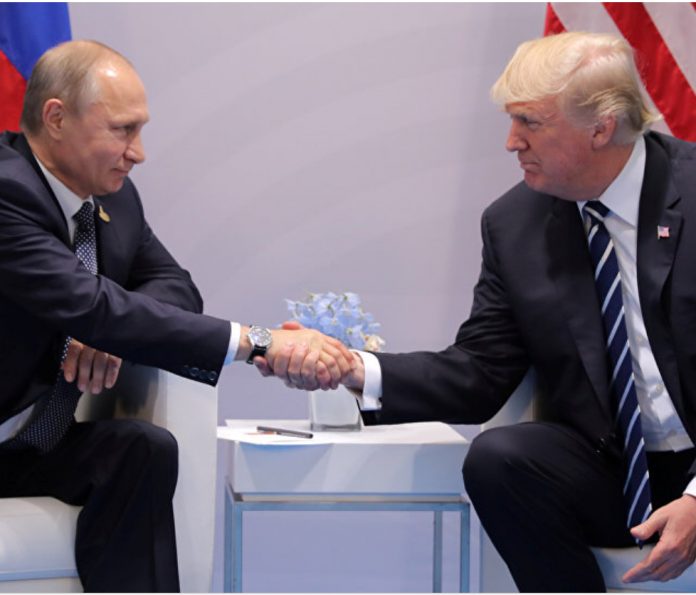 On Friday, Russian President Putin praised President Trump for the latter's business accomplishments, according to The Hill.
An Overview of Putin's Remarks
In light of unproven theories alleging that President Trump colluded with Russian officials to win the 2016 election, his relationship with Putin has faced scrutiny. The President, his associates, and even Russia have collectively denied all claims of collusion. However, this has not changed the minds of critics who believe that evidence will eventually surface.
Nevertheless, the ongoing Russia probe is not stopping Putin from publicly lauding President Trump's business savvy. During a conversation with the German Chancellor, the Russian leader shared the following statements about Trump:
"Donald isn't just President of the United States, he's also a good and strong entrepreneur. He's also promoting the interests of his business to ensure sales in the European market of liquified American gas."
President Trump has issued complimentary remarks about Putin in past times.
Reactions to Putin's Remarks
The feedback regarding Putin's praise of the President vary from person to person. Some Americans remain convinced that the Russia leader's statements may somehow correlate with theories of election meddling and collusion. However, many other Americans have criticized individuals with the preceding perceptions of Putin's praise. Conservatives and Trump supporters are staunch detractors of the Russia investigation, noting the lack of evidence. In many right-wing circles, the Russia probe is largely regarded as a "witch hunt."
Although President Trump has not publicly spoken or replied to Putin's praise, many Americans weighed in with their feedback.
Readers of The Hill moreover shared their thoughts as well:
"Putin got his monies worth installing Trump in the White House."
"How would Putin know what kind of " business man" Trump was unless he actually did business with him?"
"Putin's trolling the media and hyper-partisans in the U.S."
The Russian President's lauding of Trump comes after over a year of the probe into alleged Russian interference in the 2016 election. Towards the end of last month, President Trump actually called for the conclusion of the investigation. Earlier this month, the Commander-in-Chief also blasted the leak of questions regarding the ongoing Russia probe.