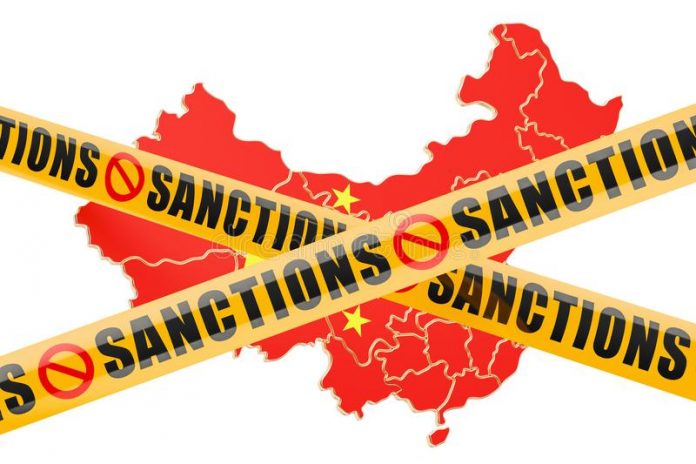 Putin Russia's Foreign ministry "banned" the UK's Prime Minister, Boris Johnson. Also banned from entering Russia were other British politicians. And the global sanctions war continues.  
Twelve other senior politicians and members of the cabinet were also barred with Johnson.
The Kremlin is upset over the UK's support of Ukraine and "hostile" stance against Russia.
"In essence, the British leadership is deliberately aggravating the situation around Ukraine, pumping the Kyiv regime with lethal weapons and coordinating similar efforts on the part of Nato," a statement from Russia's foreign ministry said.
The latest Russian sanctions came in the wake of the Prime minister's trip to Ukraine.
Johnson visits Ukraine
On April 9th Boris Johnson became the latest European leader to visit Kyiv. He and Ukraine President Zelenskyy held talks in the capital city.
Downing Street promised that the UK would send "120 armored vehicles and new anti-ship missile systems, to support Ukraine."
And Johnson added that they would provide £100 million worth of "high-grade military equipment announced including more Starstreak anti-aircraft missiles, another 800 anti-tank missiles, and high-tech loitering munitions for precision strikes."
President Zelensky responded that his country was extremely grateful for sanctions imposed on Russia by the UK. And even happier with the weapons being supplied to Ukraine. 
The sanctions war started when Russia invaded Ukraine
The sanctions that the United States and its European allies imposed on Russia are the most comprehensive and restrictive ever imposed against a large nation with economic power.
There have been sweeping sanctions on Russian oligarchs and their families. Putin and his family are also under sanction. And this allows the sanctioning governments to confiscate the billionaires' wealth.  
Russian diplomats have been booted out of many countries. And 300 Moscow politicians were named. Russian banks are also banned.  
 The United Nations voted to remove Russia from the Human Rights Council. And now there is an American ban on Russian energy imports. And the waves of sanctions continue. 
Moscow Retaliates
Moscow imposed similar sanctions to those in the UK against US President Joe Biden last month.
Invoking the "principle of reciprocity" the sanctioned US senior politicians including Biden, his scandal-ridden son, Hunter, and former Secretary of State Hillary Clinton.
In a statement, Russia's Foreign Ministry said the restrictions — which came amid waves of sanctions by the US and its allies that have crippled Russia's economy over the invasion of Ukraine — were "the consequence" of what it called the White House's "extremely Russophobic policy."
And this month Russia announced sanctions on 398 U.S. members of Congress in response to similar sanctions levied against them. Russia's Foreign Ministry said it was imposing "mirror" sanctions.
And the Sanction war continues.