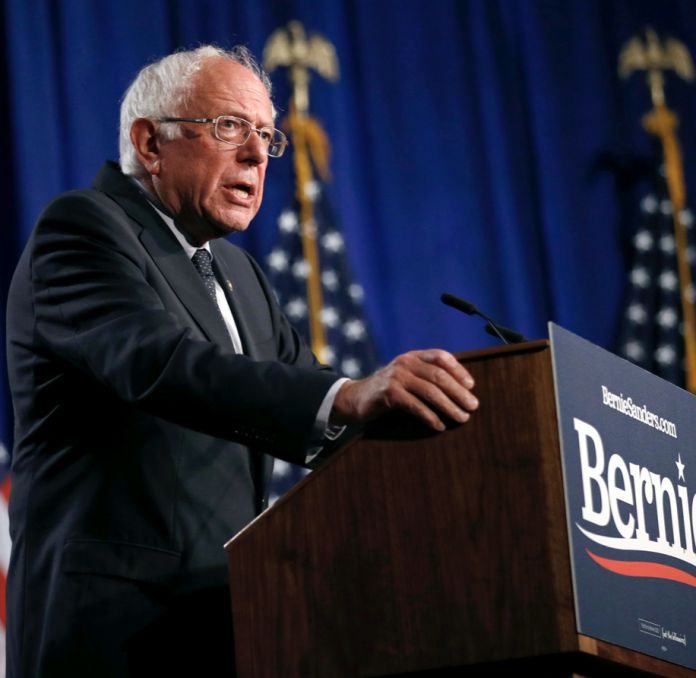 The Democrat Party has collectively rallied behind the notion of raising the minimum wage to $15.00 per hour. Democrats maintain that this change will benefit struggling Americans and lift individuals out of poverty. Furthermore, the left-wing has gone after conservatives who raise objections to increasing the minimum wage for various reasons.
As the primaries play out in the 2020 presidential elections, Bernie Sanders is eager to make his mark and gain support. Sanders has come out in favor of countless progressive policies, including Medicare-for-All, a Green New Deal, and of course, raising the minimum wage.
However, staffers who work for Sanders' presidential campaign claim that the candidate is not paying them $15.00 per hour.
Controversy over Payment for Sanders Campaign Staffers
Per Sanders' own words, he will raise the minimum wage to $15.00 per hour if he wins the 2020 presidential election. However, the candidate has yet to increase the minimum wage for the individuals who presently work for him. As a matter of fact, the wages for Sanders' staffers are so problematic that they penned a letter to Faiz Shakir, the campaign manager for the Sanders campaign.
An excerpt from the letter reads as follows:
"[We] cannot be expected to build the largest grassroots organizing program in American history while making poverty wages. Given our campaign's commitment to fighting for a living wage of at least $15.00 an hour, we believe it is only fair that the campaign would carry through this commitment to its own field team."
The letter then goes on to state that many Sanders campaign staffers are struggling and "barely managing to survive financially."
Certain members of the campaign have subsequently declined to continue working for the presidential candidate, due to low wages. Despite the appeals made by the aforementioned workers, Shakir maintains that the Sanders campaign "offers wages and benefits competitive with other campaigns."
Thus far, Bernie Sanders has yet to publically address the concerns of individuals who are working for him.
Controversies Over Raising the Minimum Wage
Thoughts on raising the minimum wage are inherently split on the basis of partisanship. Generally, Democrats favor a higher minimum wage and claim that it will help the working class. Those on the left-wing also bemoan the fact that certain Americans must work multiple jobs in order to pay bills.
However, Republicans typically state that a minimum wage increase is counterproductive; the economically conservative argument asserts that the free market will adjust via higher prices and reduced hours for workers.
At this time, there are no other candidates whose staffers are publically complaining about low wages. Only time will tell whether or not Sanders begins paying his workers $15.00 per hour.