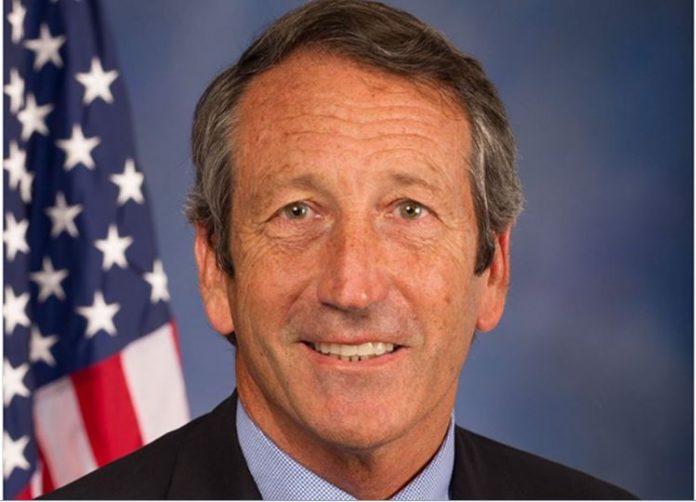 Former U.S. Representative Mark Sanford, a Republican from South Carolina is considering running against President Donald Trump in 2020.
In an interview with The Post and Courier newspaper on Tuesday, Sanford said he will explore the possibility of launching a presidential campaign and confirm his decision over the next month. He will challenge Trump as a Republican.
Sanford, a vocal critic of the President, said he felt responsible to ignite conversation about the country's increasing debt, deficit and government spending.
He said, "Sometimes in life you've got to say what you've got to say, whether there's an audience or not for that message. I feel convicted."
"I'm a Republican. I think the Republican Party has lost its way on debt, spending and financial matters," he added.
Sanford said since leaving office in January, he has been privately considering whether to run against Trump. He was waiting for high-profile Republicans such as Ohio Governor John Kasich to launch a primary challenge against the President.
The South Carolina Republican also stated that if he determines that a presidential bid is not doable, he might establish a think tank focused on addressing the U.S. deficit.
If Sanford decides to run, he will join former Massachusetts Governor Bill Weld who already announced that he challenging Trump. In April, Weld announced that he is running for the Republican nomination for President of the United State in 2020.
South Carolina Republican Party slams Sanford
In a statement, South Carolina Republican Party Chairman Drew McKIssick condemned Sanford's plan as "dumb."
According to him, "The last time Mark Sanford had an idea this dumb, it killed his Governorship. This makes about as much sense as that trip up the Appalachian trail."
Sanford made his announcement as Trump is facing criticisms for his racist tweets against four freshmen Democratic lawmakers.
So interesting to see "Progressive" Democrat Congresswomen, who originally came from countries whose governments are a complete and total catastrophe, the worst, most corrupt and inept anywhere in the world (if they even have a functioning government at all), now loudly……

— Donald J. Trump (@realDonaldTrump) July 14, 2019
In an interview with CNN on Tuesday, Sanford called Trump's tweets as "more inflammatory rhetoric from the president."