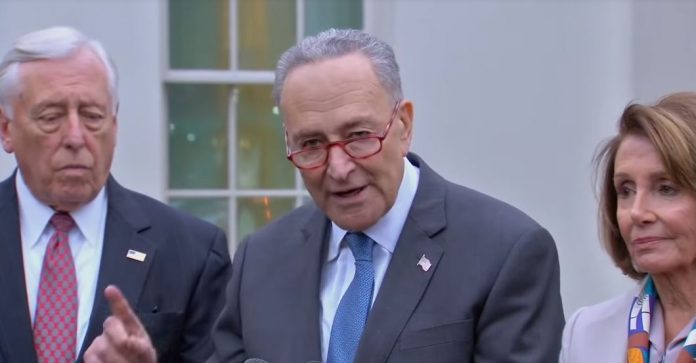 The days of the Republican Party being in charge of the United States Senate have officially come to an end for now.
A deal has been reached that cedes control of the Senate from Republicans to Democrats. The deal had to be reached because the Senate has a 50 / 50 tie with Vice President Kamala Harris, who serves as the president of the Senate, as the tie breaker.
The deal was reached on Wednesday new Senate Majority Leader and New York Sen. Charles Schumer said, CNN reported.
"I am happy to report this morning that the leadership of both parties have finalized the organizing resolution for the Senate," he said. "We will pass the resolution through the Senate today, which means that committees can promptly set up and get to work with Democrats holding the gavels."
The Senate Majority Leader said that Democrats are "are ready to hit the ground running on the most important issues that face our country" and "are not going to waste any time." Sen. Sherrod Brown of Ohio at the Banking, Housing and Urban Affairs Committee, Sen. Bernie Sanders of Vermont at the Budget Committee, Sen. Ron Wyden of Oregon at the Finance Committee, Sen. Patty Murray of Washington at the Health, Education, Labor and Pensions Committee, Sen. Maria Cantwell of Washington at the Commerce Committee, Sen. Joe Manchin of West Virginia at the Energy and Natural Resources Committee and Sen. Dick Durbin of Illinois at the Judiciary Committee.