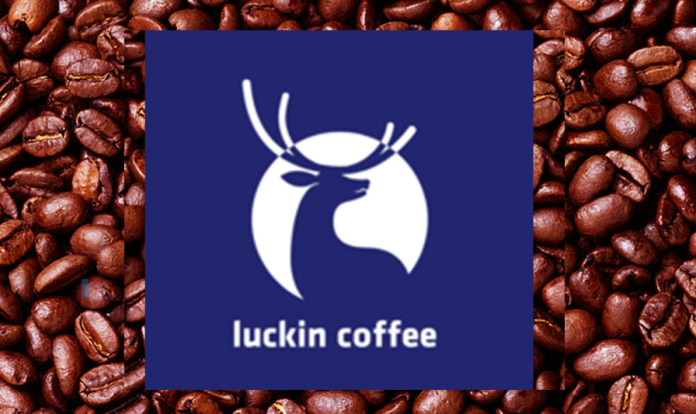 Luckin Coffee (OTC: LKNCY), the China-based company sued by the U.S. Securities and Exchange Commission (SEC) of accounting fraud, agreed to pay a $180 million to resolve the matter.
The securities regulator filed its lawsuit against the Chinese coffee company in the Southern District of New York.
The SEC sued Luckin Coffee for allegedly violating the antifraud, reporting, books and records, and internal control provisions of the federal securities laws. The Chinese coffee company settled with the Commission without admitting or denying the allegations.
On Wednesday, the SEC and Luckin Coffee released separate statements announcing that they reached a settlement agreement.
Dr. Jinyi Guo, Chairman and Chief Executive Officer of Luckin Coffee, said, "This settlement with the SEC reflects our cooperation and remediation efforts, and enables the Company to continue with the execution of its business strategy."
SEC allegations against Luckin Coffee
In its complaint, the U.S. securities regulator alleged that the Chinese coffee company defrauded investors by materially misreporting expenses, net operating loss. Its misconduct was driven by its intention to falsely create an appearance that it is growing rapidly and generating profits.
According to the SEC, Luckin Coffee willfully fabricated over $300 million in retail sales from April 2019 to January 2020. It used related parties to create false sales transactions through three separate purchasing schemes.
Certain Luckin Coffee employees inflated its expenses by more than $190 million, created a fake operations database, and altered accounting and bank records in an effort to hide the fraud.
Additionally, the SEC alleged that the Chinese coffee company raised over $864 million from and equity investors during the period it committed the fraud. The Commission commenced an investigation after the company reported the accounting irregularity, which was discovered during an annual external audit of its financial statements.
"Public issuers who access our markets, regardless of where they are located, must not provide false or misleading information to investors," said, SEC Division of Enforcement Director Stephanie Avakian,
"While there are challenges in our ability to effectively hold foreign issuers and their officers and directors accountable to the same extent as U.S. issuers and persons, we will continue to use all our available resources to protect investors when foreign issuers violate the federal securities laws," she added.
SEC Division of Enforcement Associate Director Carolyn M. Welshhans said, "The settlement with Luckin is designed to help ensure that harmed investors have the best available opportunity to receive relief."
—————————————-
Have a story you want USA Herald to cover? Submit a tip here and if we think it's newsworthy, we'll follow up on it.
Want to contribute a story? We also accept article submissions – check out our writer's guidelines here.