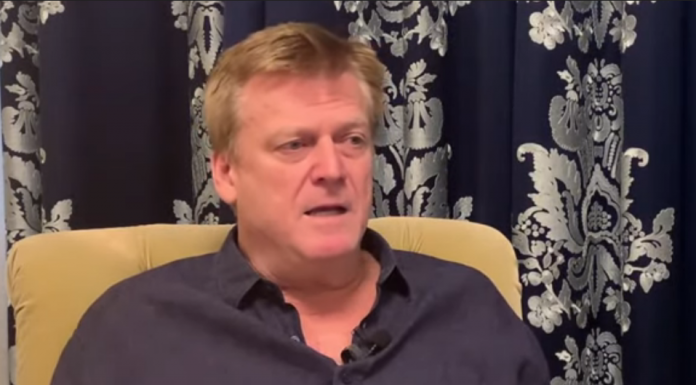 Patrick Byrne, the former CEO of Overstock.com, recently claimed irregularities in the 2020 presidential election and the voting machines are vulnerable to hacking. He also claimed that he bribed Hillary Clinton $18 million in 2016.
"This is in fact a slow coup," Byrne said, accusing "foreign forces" that he claimed includes the Chinese Communist Party (CCP) having a hand in the 2020 presidential elections.
Bryne floated his allegations even on Twitter, where he put out dozens of videos pertaining to the alleged vulnerability of voting machines.
America's Voting Machines Are Extremely Vulnerable to Hacking | NowThis https://t.co/auHeBt8zyj via @YouTube

— Patrick Byrne (@PatrickByrne) December 16, 2020
"They are gaslighting the American public," he said. "They all know. It's ridiculous. If we bend the knee to this, there'll never be a free election in America."
However,  the Department of Homeland Security's (DHS) Cybersecurity and Infrastructure Security Agency (CISA), which oversees U.S. election security, refuted allegations of election fraud.  CISA assured Americans that the November 3 election was the "most secure in American history"
"There is no evidence that any voting system deleted or lost votes, changed votes, or was in any way compromised," CISA said in a statement.
Byrne also accused the mainstream media of having this "snooty attitude for years."
"Well, they have disgraced themselves by how they've handled what they've revealed themselves to be over recent years, but in particular in regard to this national emergency," he added.