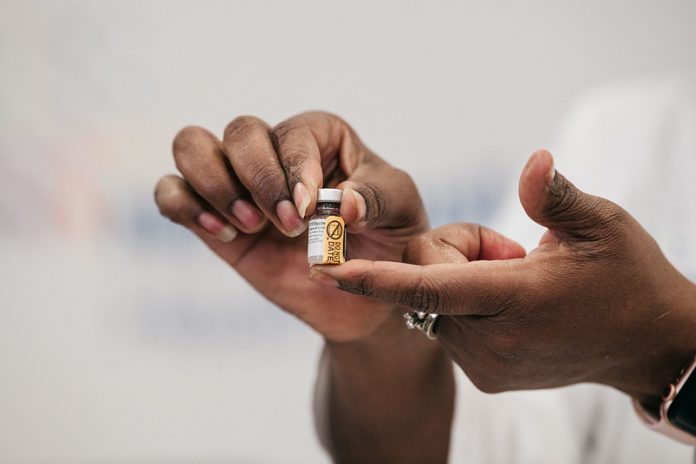 The U.S. Health and Human Services (HHS) Secretary Alex Azar said authorities and Pfizer Inc (NYSE: PFE) are ramping up efforts to boost production capacity for COVID-19 vaccines. He made the statement on Wednesday after the pharmaceutical company disclosed experiencing production challenges.
While U.S. officials did not specify the manufacturing challenges, Azar said they are familiar with the manufacturing materials and equipment required to produce vaccines based on their work with other drugmakers.
"We have recently been informed by them finally of various challenges that they might have in their manufacturing and we will ensure that by whatever mechanism, that we provide them full support to ensure that they can produce for the American people," Azar said.
U.S. officials witnessed unexpected hitches during the first week of the BioNTech-Pfizer COVID-19 vaccine distribution. These include some vaccines being stored at extremely cold temperatures, according to Reuters.
U.S. officials probe whether storing COVID-19 vaccines in very cold temperatures poses a safety risk
U.S. Army General Gustave Perna said at least two trays of COVID-19 vaccine doses which were delivered in California had to be replaced after their storage temperatures dropped below minus 80 Celsius (minus 112 Fahrenheit).
The BioNTech-Pfizer COVID-19 vaccines must be kept at around negative 70C.
Perna said authorities launched a probe into whether storing the vaccines at very cold temperatures affect efficacy and safety.
The United States' first batch of the BioNTech- Pfizer COVID-19 vaccines started arriving on Monday morning.
Healthcare workers already started receiving vaccine shots while nursing home residents will be receiving them by the end of next week.
The BioNTech-Pfizer COVID-19 vaccine has complex distribution/shipping requirements.
The vaccine is shipped in special boxes of 1,000 to 5,000 doses and stuffed with dry ice. Pfizer uses GPS-enabled sensors to track each shipment and ensure it stays cold.
Officials said the country has already contracted for 300 million vaccine doses between the BioNTech-Pfizer shot and one from Moderna in the first half of 2021, and 900 million doses in total from drugmakers developing COVID-19 vaccines.
—————————————-