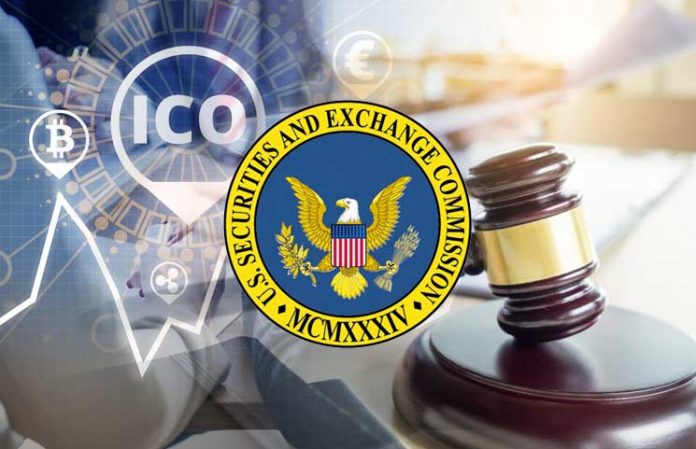 The Securities and Exchange Commission (SEC) filed charges on Friday against two companies and their founder Ryan Felton for allegedly promoting two fraudulent initial coin offerings (ICOs) for platforms that did not exist. 
Also implicated are well-known Atlanta-based rapper and actor Clifford Harris, Jr., aka T.I., and his social media manager William Sparks Jr. They participated with Ryan Felton in promoting the unregistered ICOs through false and misleading social media campaigns. 
Chance White and Owen Smith, both promoted SPARK tokens. And they never disclosed they were receiving compensation in return for the promotion.
Besides Felton, everyone has agreed to settlements with the SEC. Sparks, White, and Smith each agreed to pay $25,000 and will receive conduct-based injunctions. They are not allowed involvement with any digital asset security for five years. 
T.I. agrees to pay civil penalties of $75,000.00, through a payment plan with the SEC.  He also agrees to stay away from digital assets and ICOs for at least 5 years.
FLiK and CoinSpark unregistered fraudulent ICOs
It is alleged that between August 2017 and June 2018, Felton using FLiK and CoinSpark engaged in fraud. Promoting unregistered offerings that he sold to investors for $3 million in illegal profits.
The complaint alleges that with accomplices Felton promoted companies he controlled to perpetrate two separate frauds with the FLiK and CoinSpark ICOs.  
He lied to investors saying that FLiK was being developed as a digital streaming platform that was "Netflix on Blockchain". He also lied to investors claiming that CoinSpark was a digital asset trading platform.
Felton engaged in various manipulative trading tactics, to increase the price of the SPARK tokens.
Felton allegedly funneled all the funds raised in the ICOs to himself sometimes using "relief defendants", Hyperion Holdings LLC. (Felton's shell company), Stephanie L. Brown (Felton's sister) Dale W. Felton (Felton's father), and Jennifer Felton (his wife). 
Felton allegedly used the funds, laundered through "relief defendants"  to buy a new Ferrari, diamond jewelry, a million-dollar home, and other luxury items. None of the money was spent for the purposes stated in the offering. 
In a statement, Carolyn M. Welshans, Associate Director in the Division of Enforcement, commented, "The federal securities laws provide the same protections to investors in digital asset securities as they do to investors in more traditional forms of securities. As alleged in the SEC's complaint, Felton victimized investors through material misrepresentations, misappropriation of their funds, and manipulative trading."
In 2019 and 2020, the SEC has uncovered an increasing number of digital and bitcoin asset ICO's which violate federal securities laws.
————————————————–
Have a story you want USA Herald to cover? Submit a tip here and if we think it's newsworthy, we'll follow up on it.
Want guaranteed coverage? We also offer contract journalism here.  Just be sure you're comfortable giving up editorial control because our journalists are dogged and will follow the story through to the conclusion. The story will be published to our exacting standards, without regard for your preferred slant.
Want to contribute a story? We also accept article submissions — check out our writer's guidelines here.