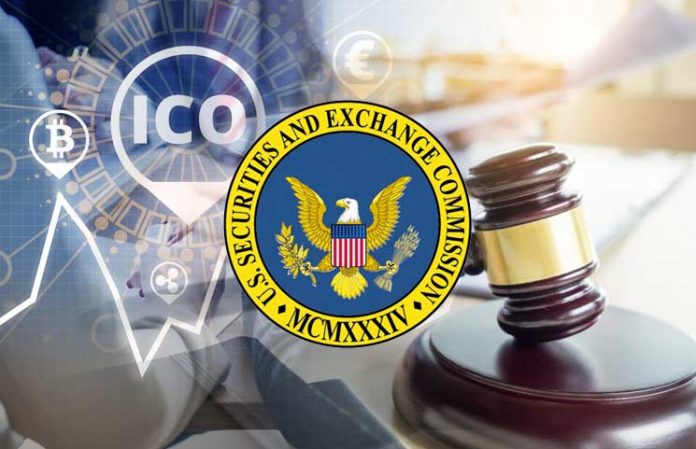 The Securities and Exchange Commission (SEC) filed a lawsuit against Dropil Inc., a California-based company operating a cryptocurrency platform, for allegedly conducting a fraudulent and unregistered initial coin offering (ICO).
The SEC also sued Dropil's founders Jeremy McAlpine, Zachary Matar, and Patrick O'Hara.
In the complaint, the Commission alleged that Dropil and its founders defrauded investors who participated in their unregistered DROP tokens ICO.
The defendants allegedly lied to investors by misrepresenting Dropil's financial status and overstating the success of their ICO. They claimed that they raised $54 million from 34,000 investors in the United States and overseas. In reality, Dropil only raised $1.8 million from 2,472 investors.
Additionally, Dropil and its founders allegedly lied about their use of investor funds. They told investors that they would pool their funds to trade different cryptocurrencies through Dropil's "trading bot" called Dex to generate profits. The defendants claimed that they will distribute the profits as additional DROP tokens every 15 days.
However, the defendants misappropriated investor funds by paying themselves undisclosed compensation. They transferred approximately $1.4 million to the personal digital asset accounts of Dropil's founders.
Defendants attempted to cover-up their unlawful activities
Furthermore, the SEC alleged that the defendants submitted falsified documents to cover-up their misconduct.
"Finally, McAlpine, Matar, and O'Hara attempted to cover up their fraud by producing falsified documents to the SEC staff, which were intended to give the appearance that (i) Dex had a record of trading activity which matched Dropil's claims (it did not) and (ii) the number of investors in DROPs matched Dropil's claims (it did not)," according to the Commission in the complaint.
According to the Commission, Dropil and its founders violated the antifraud provisions of the Securities Act and the Exchange Act. They also violated the securities offering registration provisions of the Securities Act.
The SEC is seeking a court order requiring the defendants to disgorge ill-gotten gains, pay prejudgment interest and penalties. It is also seeking permanent injunctions prohibiting them from future violations of federal securities laws.
SEC complaint against Dropil