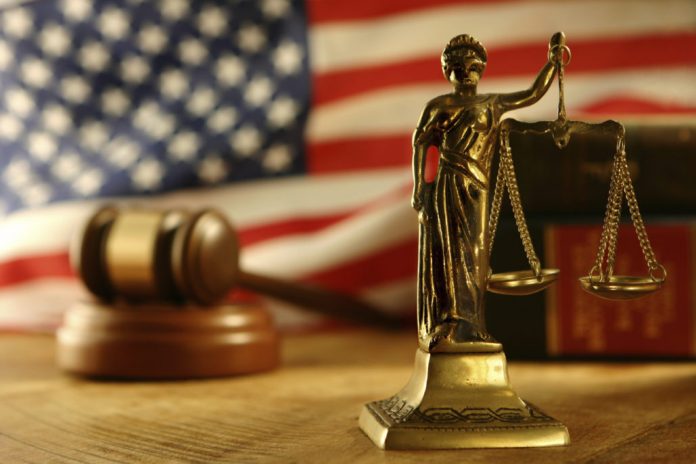 The Securities and Exchange Commission (SEC) filed a lawsuit Praxsyn Corporation and its CEO, Frank Brady, over its alleged fraudulent conduct related to the COVID-19.
Praxsyn describes itself as a specialty finance company providing cash flow solutions and medical receivables financing to U.S. healthcare providers focused on personal injury and worker's compensation. It is based in Nevada and its principal offices are located in West Palm Beach, Florida.
Praxsyn allegedly lied about its efforts to buy and sell millions of N95 masks
In its complaint, the SEC alleged that on February 27, Praxsyn issued false and misleading statements that the company was engaged in negotiations to purchase and supply millions of N95 masks and similar standard masks to protect wearers from the COVID-19.
Praxsyn also claimed in the press release that it was "evaluating multiple orders and vetting various suppliers in order to guarantee a supply chain that can deliver millions of masks on a timely schedule."
The press release also included a quoted statement from Brady saying that the company was considering buying masks from foreign suppliers to sell to foreign buyers.
According to the SEC, Praxsyn's press release was false and misleading citing the fact that the company did not reach any specific deal with a supplier or purchaser to acquire or sell masks. The company had no orders from any potential buyer to evaluate.
The SEC also alleged that Praxsyn issued another press release on March 4 and it contained "even more egregiously false statements" that it "has a large number of N95 masks…" and using a "worldwide network, Praxsyn has created a direct pipeline from manufacturers and suppliers to buyers giving those that qualify, the fairest price on the market. " In the press release, Brady was quoted stating that the company was accepting orders of a minimum of 100,000 masks.
The Commission noted that the defendants also lied in the second press release. Praxsyn has no masks in possession, no agreements to buy masks from any supplier or manufacturers, and gas no orders. It had no worldwide network or pipeline. It only had e-mail exchanges from four foreign companies in its effort to find masks and it had three initial inquiries from potential buyers.
Regulatory inquiry forced the company to admit it had no masks
On March 31, Praxsyn issued a third press release admitting it had no available masks to sell. The company decided to tell the truth after regulatory inquiries regarding the matter.
In fact, on March 26, the SEC issued an order suspending the trading of Praxsyn securities to protect investors. The Commission's action was due to concerns regarding the accuracy and adequacy of information issued by the company regarding its efforts to acquire N95 masks.
SEC officials believe the defendants "sought to exploit unsuspecting investors"  
In a statement, Eric I. Bustillo, Director of the SEC's Miami Regional Office, said, "As alleged in the complaint, in the midst of the ongoing COVID-19 pandemic, Praxsyn and Brady sought to exploit unsuspecting investors by issuing false and misleading press releases concerning Praxsyn's ability to source and supply N95 masks for the COVID-19 virus."
On the other hand, SEC Division of Enforcement Co-Director Stephanie Avakian commented that they are committed to swiftly shutting down COVID-19 investment scams, seeking trading suspensions where appropriate, and pursuing fraud charges against both entities and individuals when warranted."