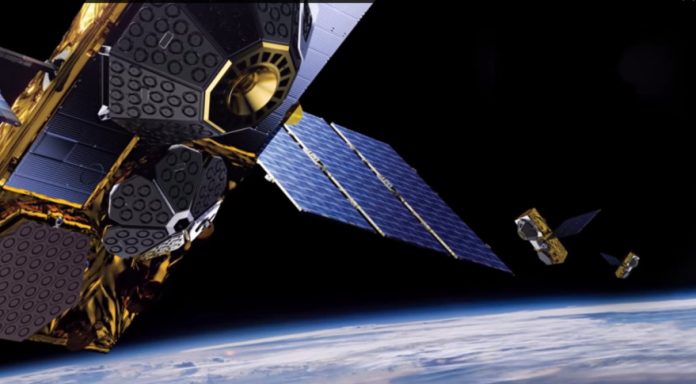 Globalstar, in partnership with SpaceX, launched a mission on a Falcon 9 rocket from the Cape Canaveral Space Force Station in Florida. The event was live-streamed by SpaceX on June 19 at around 12:27 am.
 After its launch and landing on a drone ship, the rocket's second stage successfully sent the FM15 satellite into orbit. 
The official mission is reported to be the deployment of one replacement satellite in the Globalstar.
The spacecraft was manufactured by Thales Alenia Space. It is part of Globalstar's second-generation constellation of low Earth orbit (LEO) communications satellites.
Between 2010 and 2013, twenty-four of its craft were deployed. The previously launched FM15s are beginning to age. So the "ground spare." has joined them in low orbit space. 
This weekend's mission, tasks the Globalstar FM15, with a flight from Launch Complex 40. After liftoff, the drone ship landing was on target. This was Globalstar's 9th successful flight ever. And SpaceX's 24th launch in 2022.
Who is Globalstar?
Globalstar Europe Satellite Services Ld, is a wholly-owned subsidiary of Globalstar Inc. (NYSE American: GSAT).