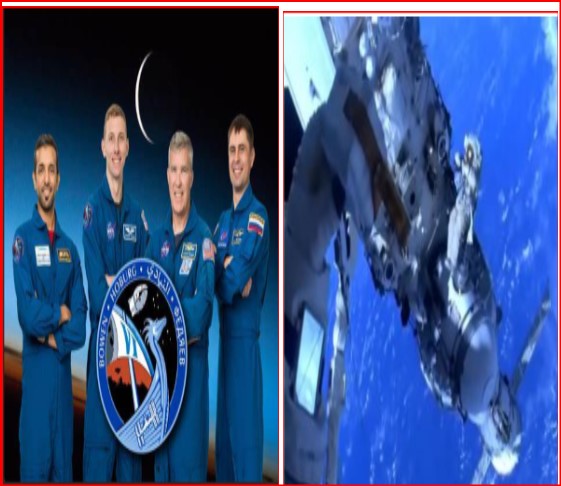 The SpaceX Crew-6 Dragon spacecraft with four astronauts aboard undocked from the International Space Station. And headed back to Earth for a Monday splashdown.
The spacecraft is carrying NASA astronauts Stephen Bowen and Woody Hoburg, along with UAE (United Arab Emirates) astronaut Sultan Alneyadi and Roscosmos cosmonaut Andrey Fedyaev. It undocked from the forward-facing port of the International Space Station (ISS) known as the Harmony Module at 7:05 a.m. EDT Sunday.
Their 6-month science mission was successfully completed.
NASA coverage of Crew-6's return will continue with audio until full coverage resumes at the start of the splashdown. Real-time audio between Crew-6 and flight controllers at NASA's Mission Audio stream will remain available and includes conversations with astronauts aboard the space station and a live video feed from the orbiting laboratory.
Rainstorm Strands Thousands at Burning Man in Black Rock, Shelter-in-Place Orders – USA Herald
SpaceX Crew-6 Dragon coverage on NASA TV
NASA TV Live coverage will resume at 11 p.m. Sunday until Endeavour splashes down at approximately 12:17 a.m. EDT Monday, Sept. 4, near Jacksonville off the coast of Florida and Crew-6 members are recovered.